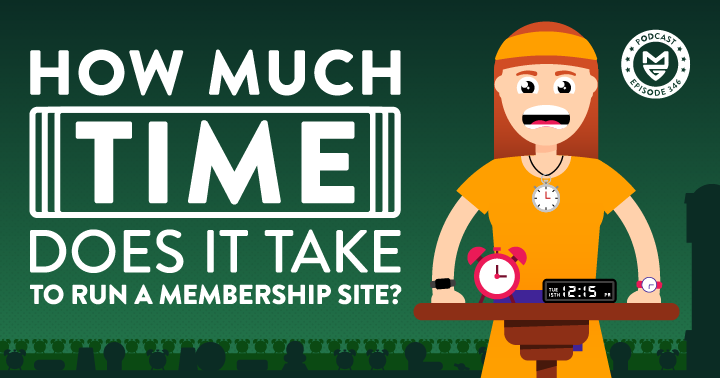 How much time does it actually take to run a membership site?
This is probably one of the most common questions we get asked…
And as with many things when it comes to memberships, there isn't a 'one size fits all' answer..
Some membership sites can quietly tick away in the background without really needing much attention…
Others, however, need you to work on them pretty much daily.
In general though, membership sites – or at least successful ones at any rate – aren't really the holy grail of passive income that they're sometimes portrayed to be.
After all, they do take a lot of work to run!
And your membership should be an ongoing value exchange between you and your members, either through the content you provide them or the community they're part of.
That is going to need at least some ongoing time involvement on your part…
Checking in and engaging with your community, releasing new content and so on…
But how much time you dedicate to that is entirely up to you…
It could be half an hour a day, 5 hours a day or 8 hours a day.
To help you decide how much time you can, and want to, put into your membership site, let's take a look at the more time consuming tasks your site might involve…
And some ways that you can minimise the time input needed directly from you.
Read More