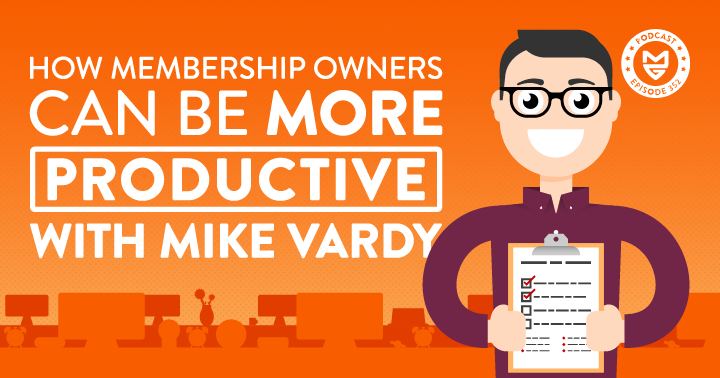 Do you ever feel like there just aren't enough hours in the day to get everything done in your membership?
Like you have a never ending to-do list and get to the end of the day feeling like you haven't achieved anything?
We all have those days…  
So how can you be as productive as possible?
While we know a thing or two about productivity, we decided to speak to Mike Vardy of Productivityist about this, as he is the go-to guy on this topic.
Not only is he a membership owner himself…
He's a highly acclaimed productivity strategist and the creator of the productivity philosophy known as 'Time Crafting', he has a few pointers that will restructure the way you approach productivity.
He's also got plenty of nuggets of wisdom to share in terms of how to manage your tasks, manage your mind and get things done!
So, let's dive right in…
Read More