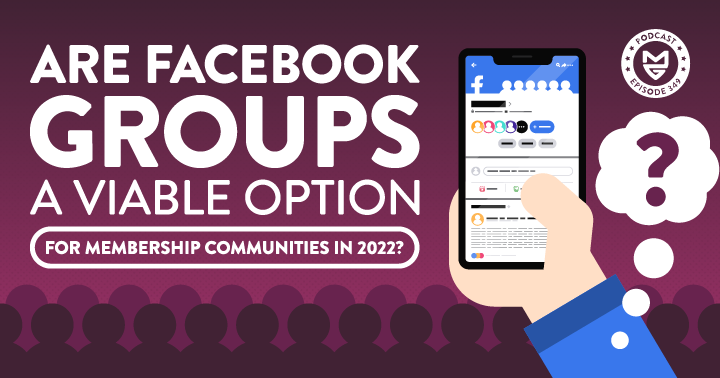 Are Facebook groups a viable option for membership communities in 2022?
This is a debate that's been raging in the membership space for quite some time!
The decision over where your paid community should live is still a big question for many membership owners…
But as is often the case when it comes to memberships, there isn't a 'one size fits all' answer.
There are pros and cons to all options. 
It's not exactly news that we're not huge fans of using a private Facebook group for your membership community…
We're sure you've heard Mike get on his soapbox about it once or twice! 
But, we aren't here to tell you that this option definitely isn't right for your membership.
There's a lot to be said from both sides of the argument…
And a lot of changes in recent years – both good and bad.
We're here to give you the facts about both sides so you can make an informed decision based on the kind of membership you want to run.
So let's go through the pros and cons of using Facebook groups for your membership community… 
Read More