10 Most Popular Episodes of The Membership Guys Podcast in 2020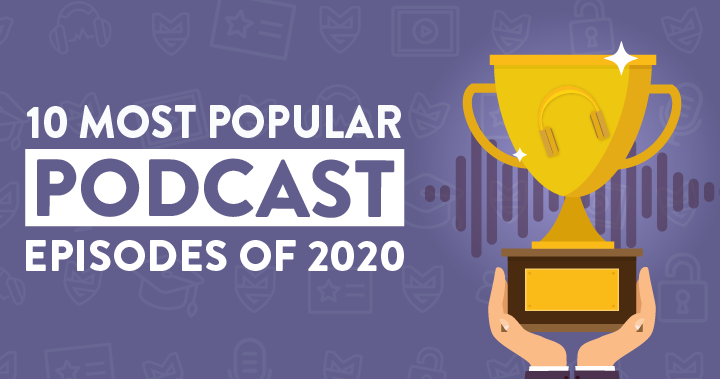 Play Podcast Episode Subscribe on iTunes
Just like that, another year is over…
And what a year 2020 has been!
Rather than dwell on what could only be described as an insane 12 months, let's end the year on a high and think about what we've all achieved. 
It has certainly been a big year for Callie and I.
Over the past year, we've: 
Celebrated the 5th anniversary of our business
Grown our team with two full-time hires – Kathryn, our Head of Digital Content and Tom, our Graphic Designer – with a third new full-timer starting in January!  
Launched some amazing new features in Membership Academy

including our Game Plans and Member Huddles, and…

Created another year's worth of

The Membership Guys weekly podcast and season 4 of Callie's Behind The Membership podcast. 
It's been a lot of fun! 
I know I've probably said this before, but I swear that time is moving by faster, the older I get.
This year has gone by in the blink of an eye…
We hope it's been a successful and productive year for you and your membership. 
With only a few days left of 2020, it's time for our traditional end of year recap show.
Listen for our top 10 most popular episodes of The Membership Guys podcasts in 2020. 
Thank you so much for your continued support of the show this year – I really appreciate each and every one of you. 
Here's to an awesome 2021. 
Episode Links (not in order – don't want to ruin the suspense!):
Check out previous years' countdowns:
Thank You For Listening
We really appreciate you chosing to listen to us and for supporting the podcast. If you enjoyed today's show, please share it using the social media buttons on this page.
We would also be eternally grateful if you would consider taking a minute or two to leave an honest review and rating for the show in iTunes. They're extremely helpful when it comes to reaching our audience and we read each and every one personally!
Finally, don't forget to subscribe to the podcast in iTunes to make sure that you never miss an episode