Should You Build Your Website Yourself or Hire Help – with Martin & Lyndsay from Jammy Digital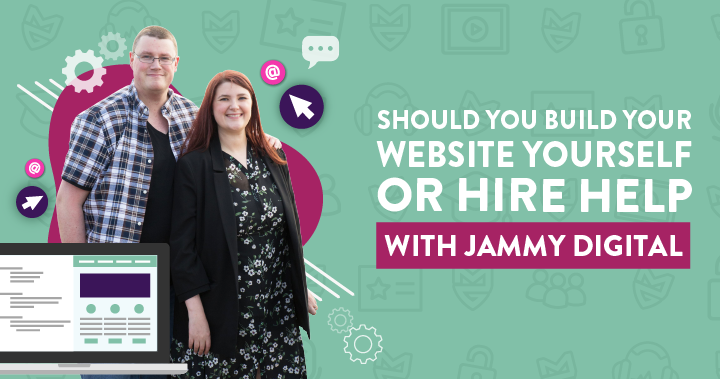 It's a question that every prospective online membership owner will face: should you hire someone to build your membership website, or try building it yourself?
Or is there a middle ground? Do some of it yourself and then get some professional help on the more technical elements?
As someone who previously ran a web design agency, I have my own opinions on this – however it's been a number of years since we worked directly with clients, so I reached out to Martin and Lyndsay from Jammy Digital for their thoughts on the matter.
You might be surprised by our perspective…
Why you shouldn't hire a professional web designer… At first
Let's get straight to the point. All three of us agreed that you shouldn't hire a web designer.
Wait, what?
The three of us – web designers and membership site owners – think you should DIY your website rather than pay money to have it professionally built.
I think we need to explain…
You don't know your business yet
That's a bold claim, I know, but it comes from years and years of experience.
To design a website, a professional needs to know your vision and goals. You might think you know them now, but they won't be the same in a few years' time.
Businesses (including memberships) change hugely in the first year or two of existence –with very few exceptions.
If you invest in a professionally designed website when you launch your business, you are probably going to pivot your offering and require a massive rework within the first 6, 12, 18, or 24 months.
I'm not a betting man, but even I would put some money on it.
A properly designed website is going to cost a good bit of money.
Redesigning that website will cost even more.
Buy cheap, buy twice
You might, then, think it's a good idea to get a cheaper designer to work on your website.
Please allow me to refer you to an age-old piece of British wisdom: "Buy cheap, buy twice."
Good web design doesn't come cheap.
It's a false economy to build your website for cents and dimes.
If you spend $500-$1,000 on a website, the results you will get from doing so will not be markedly different from the work you could do yourself with a few plugins and YouTube tutorials.
If you stump for a low-cost designer, before long you'll end up spending more time and money fixing their mistakes and improving their basic work.
You can spend your money more effectively elsewhere
If you are just starting your membership site, there are so many better ways you can spend your precious start-up cash.
Invest in advertising, networking, virtual assistant support, or even a nice bottle of something to celebrate your launch!
We all agree – the website you build yourself will be fine. It won't be perfect, it won't be exactly what you want, but it will do the job you need it to and will be flexible enough for you to adapt to the changes in your business.
At the start, as long as you have a website that runs as it should, with clear information and functionality, it's okay to do it yourself.
Why you should hire a professional web designer… Eventually
When you are quite far into your membership, are confident of what your service is and how it needs to improve, and have technical requirements beyond what a YouTube tutorial can teach you… it might be time to talk to a professional.
Do you know your membership and its identity?
If you've been perfecting your membership for a few years, you might be ready for a professionally designed website.
Anybody can make a website, but not anybody can make your website.
You need to be able to express your membership's identity, your business goals, and your creative vision to get the most from a web designer.
Asking a web designer to build you a nice-looking website that runs fast isn't enough.
You need to be in a position where you know the ins and outs of your website, how you use it, and how your members use it.
It's only once you know that, that you can get a meaningful product from a web designer.
There needs to be strategy behind your website that goes beyond being pretty.
Increase complexity
Membership sites, we admit, are more technically complex than others.
Your website is more than just a digital business card, it'll have dashboards, account pages, sales pages, and other more intricate features.
That being said, you can do a great job of DIY-ing it at the start by using a theme such as Memberoni – available exclusively to Membership Academy members! A solid DIY website running on Memberoni will take you pretty far.
Once you have got your membership out there and started testing, validating, and tweaking it, you'll learn what complexities and adjustments you need to make to it.
In fact, that's an approach we took for our own website too – despite the fact that we were seasoned pros in the web game, The Membership Guys website actually started out using a $20 pre-made template!
We could have spent months creating something custom, more in line with how the site looks now, but that would have delayed our launch significantly.
Accepting imperfection so we could start testing and earning from our model quickly was the right approach to take for us.
How do you find the right web designer?
We were all in agreement, that if you want a professionally designed membership website you need to look for experts in… Membership websites!
Some designers are generalists, others are specialists in specific styles and industries.
Membership sites are complex beasts and you really want someone working on yours who understands the nuances and requirements of this specific type of website.
I've talked about the power of niching down before – it's as relevant to you as it is to your web designer, I promise!
Due diligence beats sales pitches
If they're an "SEO expert"… Search for them.
If they're an "email marketing ninja"… Sign up to their newsletter.
If they're a "content marketing specialist"… Read their blog.
Don't take claims at face value. Find proof for their claims yourself. It'll take time, but it'll validate the investment you're going to make.
Think of it this way – you wouldn't go to a barber with a dodgy haircut. How can you trust their opinion on what's going to look good?!
Nor should you go to a web designer with a broken or ugly website, an SEO specialist who's on the third page of Google, or a content marketer whose most recent blog post was eight months ago and had a typo in the title!
Ask your peers
Reach out to the owners of websites you like and find out who designed their website. Some people might be a bit secretive, but most people are good, honest folks who want to see others succeed.
Alternatively, some websites will have a link to their website designer at the bottom of their website.
You can always use the forum in the Membership Academy or ask in our Membership Mastermind Facebook group – it's stuffed with people doing exactly what you're after who are honest, hard-working, and experts in their field!
Know your problems and your goals
This will make it so much easier for you to find the person who can actually solve your problems and achieve your goals.
Searching for someone who designs websites will give you every Tom, Dick, and Harry under the sun.
Searching for someone who can integrate PayPal into your payments and create a dashboard that tracks monthly and yearly progress will get you the person you are after.
How to hire the right web designer
More and more people are advertising themselves as experts when, really, they're just good with templates and page builders.
These so-called 'experts' don't really know how to design a website but, to the uninformed eye, they certainly look like they know what they're doing.
It's really important that you give your search for a designer enough time and do some research, because nobody wants to get conned.
Remember, good web design costs a lot and takes time. It's worth both of those expenses.
Think about how you hire, not who you hire
Hiring on price is the worst way to go about getting a good designer.
We said before that buying cheap means buying twice and that's because, with a cheap designer, you can get a nice-looking website but none of the strategy, bigger picture, or understanding of a good web designer.
Finding the right web designer shouldn't be just about price.
You need to be talking about strategy.
Actually building a website is, dare we say it, the easiest part of web design.
The key to really great web design is an understanding of strategy.
On the one hand, you can get someone who can sort you a beautiful website with amazing branding but no idea how any of it works.
On the other hand, you could get a coding champion who doesn't really understand UX or creative design.
Neither is ideal, and that's why you need to talk strategy.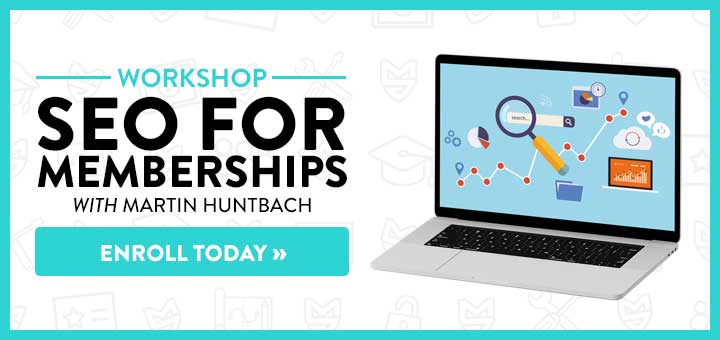 They should ask more questions than you ask them
As web designers, we all agreed that our ideal client would come to us and say:
"I'm on the hunt for a web designer. These are my goals and this is my idea of how it comes together. What do you need from me in order to make this a successful project? What can you do to assist me in growing my business?"
It's a red flag for us if a prospect asks:
"Can you make me a great website for this budget?"
The ideal web designer will want to know about your business and what you want your website to achieve.
They should challenge you, not just say yes and tell you you're wonderful all the time (though I'm sure you are)!
Look for a broader understanding and think ahead
No web designer is a specialist in everything digital.
You aren't going to find someone at the top of their game in UX, SEO, copywriting, marketing, and web design. But they are all important.
It's not right to expect a specialist in every category of digital design and marketing from a single person, but you do need to know that they have an idea of what they're doing with those elements.
A good web designer will know how to piece all of the moving parts of a membership site together.
It's also super-important to ask who will have access and who will own the website.
This is something many clients have come to us about, needing a new website because their previous designer has locked them out of their old website or never provided them with access.
Trust yourself before you trust a professional
It might feel scary, but a DIY website is all you need at the start of your membership.
Hiring a web designer means you will either be spending a bit of money on a bad website or spending lots of money on a website that will need drastic reworks every few months.
You can spend your money better elsewhere, I promise you.
When it does come to getting a professional in, it helps to know what you need and what you want to achieve.
Taking your time to research and vet your designers is always worthwhile, and the right designer is worth their weight in gold.