6 Ways to Use a Podcast to Promote Your Membership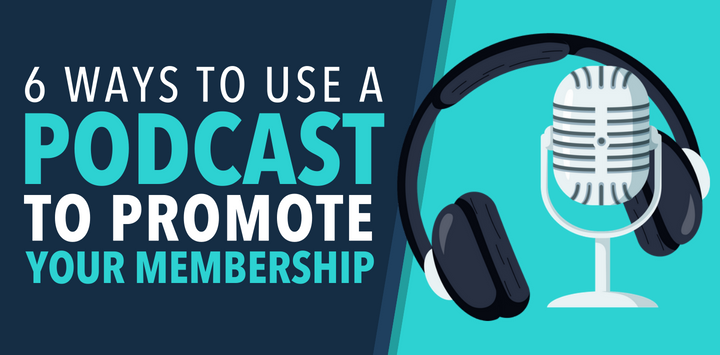 Play Podcast Episode Subscribe on iTunes Download Transcript
Podcasting can be an extremely effective outlet for experts and influencers to expand their reach, grow their audience and demonstrate their credibility.
And for membership owners, a podcast can be a great source of new members too.
In fact our podcast is perhaps one of the most important pieces of our marketing puzzle, and helps generate hundreds of thousands of dollars in membership sales each and every year.
In this week's episode of that very podcast, I share 6 ways that you can use podcasting to promote and grow your membership website.
Episode Summary:
Why holding out for sponsorships is a dumb move for anyone who runs a membership website
How to organically talk about your membership on every single episode without being salesy and annoying your listeners
Ways to leverage your existing membership content as part of your podcast
Running a promotion just for podcast listeners – and what you need to avoid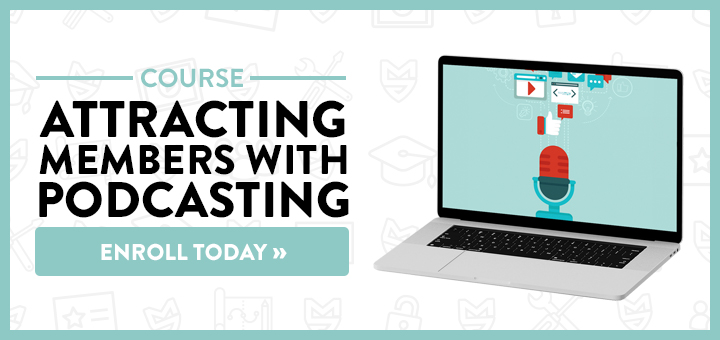 Key Quotes:
"Rather than using a podcast to promote somebody else's stuff, instead use your podcast to promote your membership; essentially acting as your own sponsor rather than plugging other companies"
"If you have a course that consists of 20 lessons, it's not going to diminish the value of that course if you pull three of those lessons, strip the audio, and put that audio out there as three standalone podcast episodes."
"Find opportunities to feature members on your show. Just by nature of the fact that they're a member, means that your membership will be brought up in conversation, it will be talked about in a very organic way, and the social proof that can come with that is worth it's weight in gold."
If you liked this, you'll really dig these:
Thank You For Listening
We really appreciate you chosing to listen to us and for supporting the podcast. If you enjoyed today's show, please share it using the social media buttons on this page.
We would also be eternally grateful if you would consider taking a minute or two to leave an honest review and rating for the show in iTunes. They're extremely helpful when it comes to reaching our audience and we read each and every one personally!
Finally, don't forget to subscribe to the podcast in iTunes to make sure that you never miss an episode