5 Ways Membership Site Owners Can Capitalize on Facebook Live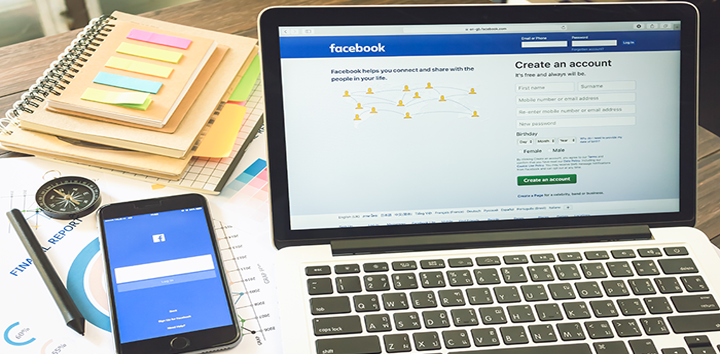 Last month we were over in San Diego for Social Media Marketing World, and if you've listened to our podcast from last years event, you'll know that a big reason for attending is to see what new tactics and tools we can pass on to our members.
So, I was pretty surprised that this year I didn't come away with any big revelations or exciting insights (and a little disappointed that my plans for a '10 things I learned at SMMW17′ post were scuppered!).
Instead the tone this year was pretty much all about Facebook. Facebook Ads, Facebook Live, Facebook Messenger Bots.
It pretty much confirmed what most of us already know – more than any other platform, Facebook is here to stay.
With that in mind, I thought it was a good time to talk about how membership site owners can best take advantage of the current momentum that Facebook Live has.
Stand Out As an Expert
One of the best ways to show people that your membership content is worth paying for, is to deliver some expert content for free.
Traditionally you'll see this in the form of webinars, video series or mini-courses, but Facebook Live is quickly becoming the perfect platform for delivering good, useful content to your audience, without making them jump through hoops.
Whilst you may not be able to collect email addresses through your Facebook Live, what you can do is retarget people who watch. So you could show viewers sponsored posts leading to your best content, or even direct to an opt-in or your membership.
You can also use ads to put the recording of your Live in front of a wider audience, increasing your reach even further.
As Facebook is heavily favouring live video in its algorithms right now, you also have the added benefit that your content will be seen by more people than your average Facebook page post.
For best results, you want to be delivering Facebook Lives consistently, maybe even with a regular weekly show.
Connect With Your Audience
Sure there are plenty of ways to actually build a relationship with your audience, but nothing beats real-time live interaction.
When people can actually see you live in their feed, talk to you real time and feel seen and heard by you, it creates a much deeper connection over a simple email, or even a recorded video or podcast.
Not only are you seen and heard, but live video adds an element of 'realness' that enables people to feel like they know you a little better – word fluffs and all.
This is also one reason why Luria Petrucci of Live Streaming Pros recommends that as well as providing regular educational content, you also add in some behind the scenes and simple 'life' videos.
Let your audience see your human side as well as your expertise, and they will love you all the more for it (and remember – live very rarely equals perfect and that is more than okay!)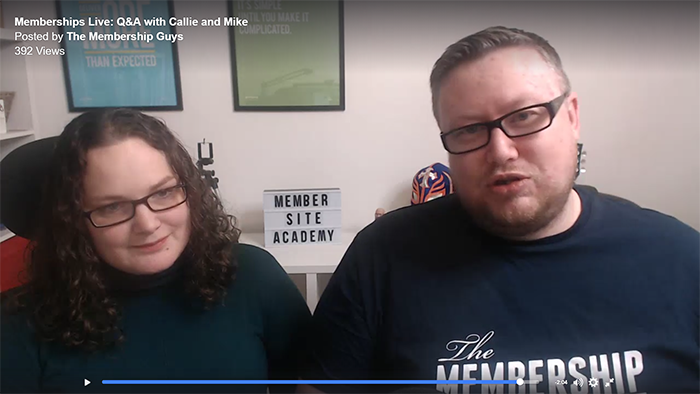 Deliver Extra Value
If you have a Facebook Group, whether free or as part of your membership, then using Facebook Live in your group is a great idea.
You can easily pop into the group with quick tips and insights, or even run full group member only Q&A sessions or training.
This combines the above two benefits with an added exclusiveness, making the idea of joining your free or paid group even more appealing.
If you're using a Facebook group as part of your membership then this also becomes bonus content that you're providing to your members and can add to your membership site.
You could even take this further and allow group members to go live in the group, sharing their own expertise or tips. However if doing this I would recommend not making it a free for all, but instead having a schedule of group members who share valuable content.
Provide a Special Offer
You're probably considering running Facebook Lives to either increase your audience or to convert more people to your membership. One of the best ways we've seen to do this is to actually provide some kind of offer just for viewers of the live video.
Now, this doesn't need to be a price discount!
If you're looking to add new people to your email list then you might create a cool freebie that relates to what you've talked about on the live, or which helps people to take action on your tips (for example checklists, cheatsheets, a how-to guide).
If you're looking to encourage people to join your membership then you could offer a free or $1 trial to viewers, or a special bonus for viewers who sign up within a certain period of time.
Whilst you don't want to be saying 'buy my stuff' on every video, adding a natural incentive to take the next step – whether that's joining your email list or buying a product – can work wonders.
Top tip: make sure you have an easy link that you can use for your live videos if you're going to send people to content or a special offer. You could even purchase a special (easy to say!) domain that you can redirect to your links. The easier you make it for people to follow up, the better.
Retarget, Retarget, Retarget
I mentioned this briefly before, but if you're running a Facebook Live, you want to make use of Facebook retargeting to really increase the benefits.
You could remind people of the special offer or bonus content that you discussed on the live.
You could encourage people to check out a piece of content on your site or highlight a particular lead magnet.
You could send them to the next stage in your funnel, such as a webinar or behind the scenes video.
Or you could just show people who didn't watch, or didn't stay for the whole live, the recording. Or future recordings.
As you can see, there's a whole range of different things that you could do to make the most of your Facebook Live, even after it's over.
Whilst it's not for everyone, it's certainly becoming more and more important that membership owners consider getting onboard the live video bandwagon – it's only likely to become more and more popular throughout the year.