Tips and Tricks for Increasing your Membership Sales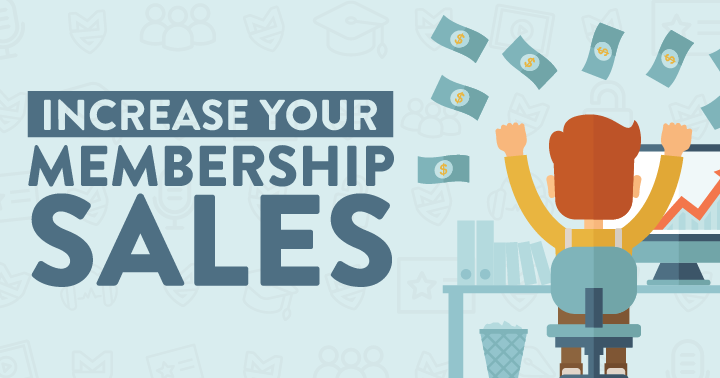 Sales is not a dirty word – it's the lifeblood of membership sites! If you want to have a successful membership, you're going to need to recruit some members.
How do you recruit members?
By selling your product to them. It's as simple as that!
Even if you hate the idea of selling, it's essential if you want to grow your membership.
So, we've put together some tips and tricks that will help you boost your membership sales in a way that even the most sales-shy people can stomach.
Read on for five of our favorite tactics and strategies that can push your membership sales upwards.
1) Add live chat to your membership sales page
If you strip away the whistles and bells, the sales process is about answering the questions your potential buyer has about your product:
"Do I need this product?"
"Do I want this product?"
"Is it worth the investment?"
"Will it live up to the hype?"
"Is this company trustworthy?"
"How will this product help me?"
You can answer these questions in a variety of ways:
in advance – by establishing yourself as an authority and making your expertise clear through your free content
on your sales page – where you share social proof that you're selling something that makes a difference
via your FAQs – where you target more specific concerns
But there's no guaranteed way to answer every possible question or worry every customer will have.
That's why a live chat can be especially helpful.
One of our members within the Academy reports that their live chat leads to an additional 1 to 2 sales every day.
Having a live chat on your website doesn't mean you need to be sat at your computer 24/7.
Almost all of the process can be automated, based on setting a timed message to appear for any visitors to your sales page that triggers an alert for you to respond.
You can set your working hours, so people can expect a response between 9-5, for example, and the rest of the time the system can switch to a standard contact form or some pre-set questions and answers.
Memberships are so different to standard products, in that when somebody buys and first joins, that's just the beginning of the relationship.
Being around to answer questions before someone starts that relationship can be invaluable and a great way of increasing your membership sales.
There are many tools and services that can set the whole process up for you. Our favorite is LiveChat.
2) Get rid of the coupon code on checkout pages
Many website checkout pages have a coupon code box enabled by default. If you're not using coupons in your marketing, then this could be costing you sales.
Research shows that a customer who sees a coupon code box at checkout will be far more likely to leave your site to go hunting for a coupon code.
That's because the coupon field is essentially telling people that they're not getting the best deal available.
It's a total red herring… and you're the one that put it there!
If you are using coupons as part of your marketing campaigns, set up an alternative checkout page that people visit directly from your marketing with a unique link that automatically applies their discount.
On your public, generic checkout page, don't give people the excuse to go looking.
If you're looking to remove friction from your sales process, this is one of the first things you should consider. It's that impactful.
Your membership is full of high-quality content that people want to consume. Boosting sales is a matter of proving that quality, calming any worries, and removing as much friction as you possibly can.
3) Implement a checkout abandonment process
We've talked about this before when we covered 9 Simple Membership Marketing Tactics That'll Get You More Members, but this is a vital piece of the sales puzzle.
There are countless reasons why someone may visit your sales page, visit the checkout, and then drop out.
It could be distraction.
It could be that they didn't have their card with them.
Maybe they were browsing at work and decided to wait until they were home.
Checkout abandonment isn't always about cold feet.
It often happens when someone intends to join, but something gets in the way.
With that in mind, it's crucial to set up an automated process that handles checkout abandonments.
Otherwise, you're relying on that potential buyer to come back and finish the job.
But life gets in the way, time quickly erodes conviction, and they'll either forget or find someone else.
Systems like Active Campaign and Keap's InfusionSoft have tools which enable you to automatically email anyone on your list who visits your checkout page but doesn't complete their purchase.
You can also use remarketing ads via Facebook and Google to promote your site in a way that acknowledges their behavior.
A little nudge or reminder goes a long way to increasing membership sales.
There are even some membership plugins, like Memberpress, that have inbuilt options for handling abandonments.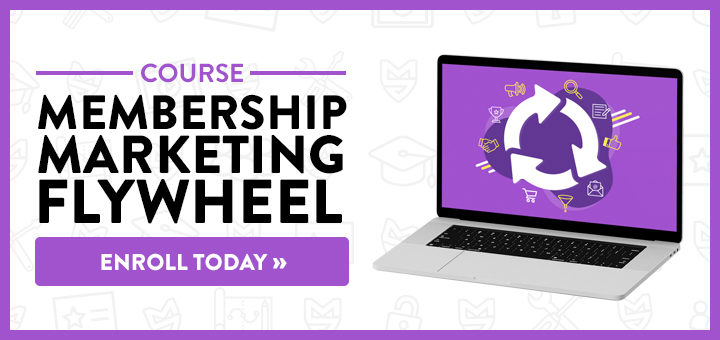 4) Offer an under-the-table trial period
Trials are a contentious subject in the membership world.
Some think they are an effective method of risk reversal whilst others believe it's sacrilegious to give away any of your content for free.
Both sides… have a point.
There is an element of risk in this, but it can be hugely valuable.
I guess you're damned if you do and damned if you don't!
If you side more with the latter group and don't want to offer a free trial publicly, then you might want to consider offering it under the table.
You can make a free trial available exclusively as part of your email campaigns, remarketing, or checkout abandonment strategy.
Rather than having it open to everybody straight away, only make it available further along your sales process when you've exhausted lots of other attempts to make the sale.
You get the benefits of using trials as a selling point, but without as much risk.
I'm not a diplomat, but that seems like a pretty good compromise to me.
5) Sell by stealth with content snippets
If you're already putting out great quality blog content for free, you'll know how great it is for generating traffic, leads, and membership sales.
Great blog content can be a double-edged sword, though.
If people are happy and finding plenty of value with your free content, it can be an uphill battle to turn them into a paying member.
If your free content is already ultra-valuable, it's harder for prospects to imagine getting that much more value from your paid content.
A great way of addressing this is to get prospects to consume smaller parts of your paid content – for example, taking one or two lessons from a course and posting them as an article.
At the end of your article – which readers have found even more helpful and amazing than ever – you reveal that this is just a sample of part of a much larger course that is within your membership.
This method really crystalizes the difference between your free and paid content, connecting the dots and convincing people that it's worth joining.
You can also think about using some of your paid content as a lead magnet to get people engaged and signed up to your email list.
Some people won't like the concept of taking something that your members pay for and giving it away for free.
But think of it this way – if you've got a course that consists of 20 lessons, taking one or two of those lessons won't diminish the overall value of your course.
And that value loss is reduced even more if that course is one of a dozen inside your membership.
Grow membership sales the smart way
You don't have to bluff, spin, or use any underhand tactics to grow your sales.
Your membership is full of high-quality content that people want to consume.
Boosting sales is a matter of proving that quality, calming any worries, and removing as much friction as you possibly can.
So, take a look at:
Adding a live chat to your sales page
Getting rid of the coupon code at checkout
Implementing a checkout abandonment process
Offering an under-the-table trial period
Selling by stealth using premium content snippets
Any of these five ideas should help you move your sales numbers in the right direction, and the more you can try the faster they'll go.