Behind The Membership: Process Driven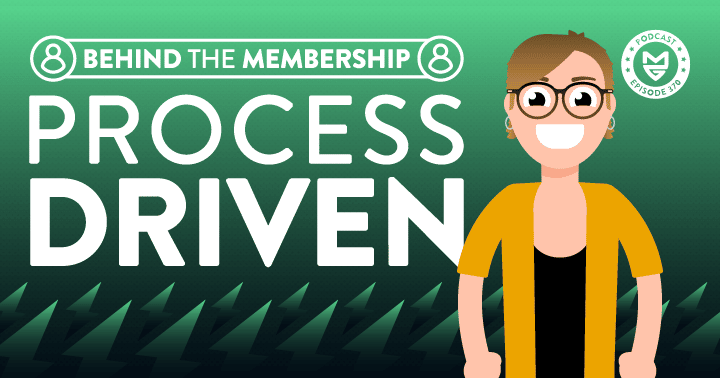 From accidentally creating a waitlist of buyers during the pandemic to running a membership with over 600 members, Layla Pomper of ProcessDriven, certainly has an interesting story to tell.
In this episode of Behind The Membership, Layla reveals all to Callie, sharing how she made the leap from service-based provider to thriving membership owner, and why she's avoided a pay monthly pricing strategy.
Plus, she also discusses how getting into the minds of her active members has been crucial towards her success.
"I absolutely love the compounding effect of memberships…I love anything where you put effort in and see the snowball start to build"
Listen to the episode to learn:
The accidental marketing that led to a SURPRISE waitlist of potential buyers (5:05)
How starting a membership has given people value while solving practical issues around software updates (06:43)
How Layla made the transition from service provider to full-time membership owner (10:04)
The ONE thing she's used to overcome the challenge of supporting her members colleagues – all while giving people a taste of her membership content (11:12)
The aspect that's been one of the hardest things to build due to the nature of her niche (15:38)
Reasons behind her pricing strategy in correlation to understanding member pain points (20:14)
How recognizing the main value of the membership has led to worrying less about what free content to provide (25:57)
The GREAT tip that Layla gives fellow membership owners on not making assumptions about their members (35:05)
"My renewal for the Membership Academy was recently and I was like 'Hell yeah! I'm in there again!' because it really does continuing education SO well"
Resources mentioned:
Further reading you may like:
About Layla: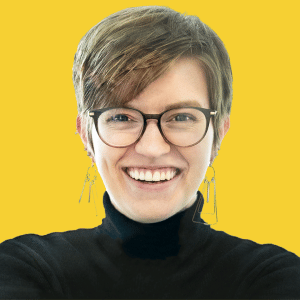 Layla Pomper is the owner of ProcessDriven where she helps small teams systemize their entire team operations by mastering ClickUp.
Where to find ProcessDriven:
Thank You For Listening
We really appreciate you chosing to listen to us and for supporting the podcast. If you enjoyed today's show, please share it using the social media buttons on this page.
We would also be eternally grateful if you would consider taking a minute or two to leave an honest review and rating for the show in iTunes. They're extremely helpful when it comes to reaching our audience and we read each and every one personally!
Finally, don't forget to subscribe to the podcast in iTunes to make sure that you never miss an episode