Essential Features of a Successful Membership Sales Page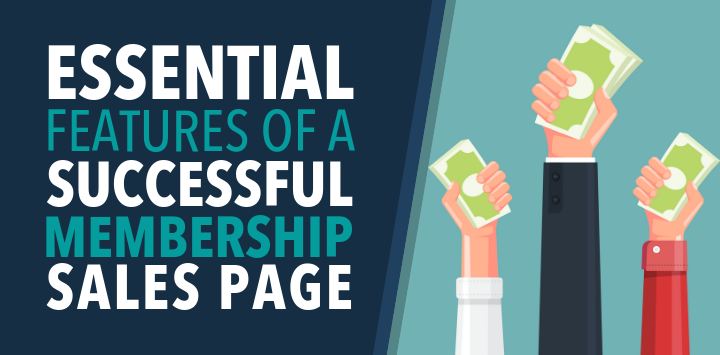 Subscribe to the Podcast Download Transcript
Your membership sales page is perhaps the single most important piece of the puzzle for attracting member signups.
Whether it's a cold lead or someone who has been following you for years – it's your sales page that needs to seal the deal and help them to make the final decision to join your membership.
So it's crucial that you get it right!
In this episode I walk through the key elements that every membership sales page should have in order to maximise new member sales.
Episode Summary:
Why you need to zero in on the problems and pain points your potential members have, and how to use that info on your sales page
The importance of transparency, particularly when it comes to your membership pricing
What "risk reversal" is and why it plays such a big part in crafting an effective sales page
Pre-empting your customers questions and overcoming objections that might stop them from joining
Key Quotes:
"With a membership site, somebody making that initial purchase is just the beginning, and it won't take long for someone to figure out if you haven't been honest with them"
"Be totally transparent in your pricing. Don't hide the fact that's a recurring charge. If you have different levels of membership, and your lower level obviously gets fewer features than a higher level – again – be clear, upfront and transparent about what they're actually getting."
"People aren't stupid, and treating them like they are is a surefire way to make sure that any members you do attract will leave just as quickly as they joined."
Enjoyed this episode? Check these out articles about membership sales…
Thank You For Listening
We really appreciate you chosing to listen to us and for supporting the podcast. If you enjoyed today's show, please share it using the social media buttons on this page.
We would also be eternally grateful if you would consider taking a minute or two to leave an honest review and rating for the show in iTunes. They're extremely helpful when it comes to reaching our audience and we read each and every one personally!
Finally, don't forget to subscribe to the podcast in iTunes to make sure that you never miss an episode