Making the Leap from Products to Membership with John Tuggle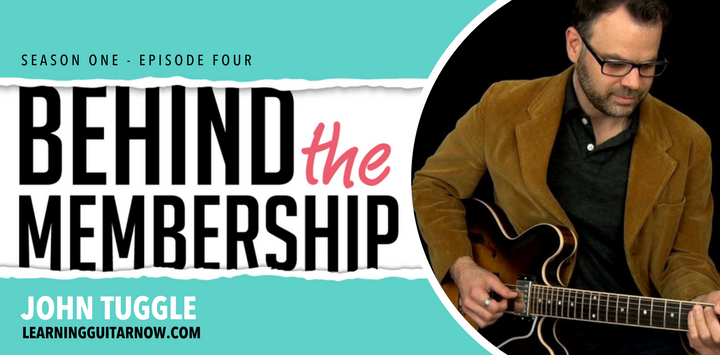 Subscribe to the Podcast Download Transcript
John Tuggle from Learning Guitar Now joins me on this weeks episode of Behind the Membership.
Learning Guitar Now has been around for over 10 years now, starting out selling books, DVDs and standalone courses before adding a membership offering into the mix. John's membership now accounts for around 75% of his monthly income, with one-off product sales making up the rest,  and John has a lot of great experience to share with us!
"I enjoy what I do. To me that's one of the best things you can ever have because you're going to have to make money and you're going to have to work at something. So you might as well try to find something that you enjoy."
John has been running his membership for 3 years now, after spending 7 years selling just one-off products. We talk:
How niching down and focusing on his passion made all the difference to John's success
Starting out selling DVDs and courses for hundreds of dollars and why John then decided to add a $19.95 per month membership
How going all in doubled his sales and brought him more freedom
Promoting a membership with free lessons and member exclusive extras
The benefits of selling one-off products alongside a membership
Dealing with ill health and the challenge of staying creative
How using a forum for answering member questions provides additional content
John's course production process
and much more!
Where to find John:
Thank You For Listening
We really appreciate you chosing to listen to us and for supporting the podcast. If you enjoyed today's show, please share it using the social media buttons on this page.
We would also be eternally grateful if you would consider taking a minute or two to leave an honest review and rating for the show in iTunes. They're extremely helpful when it comes to reaching our audience and we read each and every one personally!
Finally, don't forget to subscribe to the podcast in iTunes to make sure that you never miss an episode