Conquering Multiple Membership Markets with Jared Falk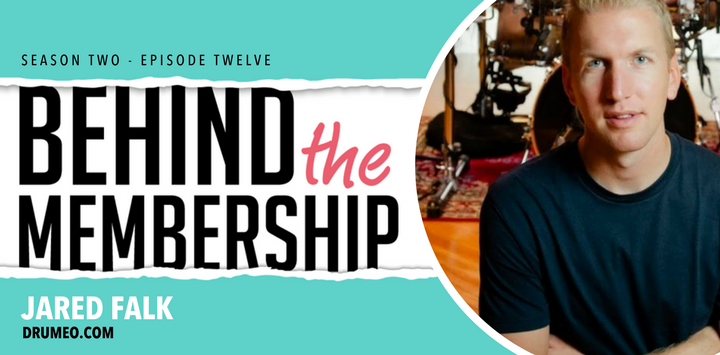 Subscribe to the Podcast Download Transcript
Jared Falk from Musora and Drumeo joins Callie on the last episode of Season 2 of Behind the Membership.
Jared has not one, but four membership sites, all in different music niches. And with over 10,000 active members in his original membership site, Drumeo, and having served over 200,000 customers so far in his business, he's achieved a lot by anyone's standards.
In this episode Jared is discussing world domination when it comes to membership sites, including how he is replicating his successful drum membership site into other markets, and how he's grown his business to a team of 35, with most working on location in his offices in Canada.
And Jared also reveals why he's always trying new things when it comes to marketing and retention and how what works for one site doesn't necessarily work for another.

"It's not apples to apples. I would say the markets are all fruits, but they're apples, bananas and oranges, and maybe one's a tomato, which is actually a fruit. A lot of people get that wrong…The piano market is completely different from the drum market. Piano players … There's a different social culture there. You can't talk in the same tone. You can't even teach in the same way."
Listen in to hear:
How Jared got started with DVDs and courses and ended up creating the 'Netflix for drummers'
How he is able to release an hour of new content a day and has attracted a huge network of world class drummers
Why his first attempt at branching into other niches failed, and what he's doing differently this time
How you have to approach each membership differently and tailor your approach to the specific audience
How he has grown a team of 35 in-house staff and learned to become a leader and manager along the way
Why Jared's thinking big and planning to expand even further into other markets and languages
The challenge of keeping members engaged, inspired and making progress
How he stacks the membership in favour of annual signups, including bundling physical products
Increasing conversions by providing stage and topic specific sales content and why he's constantly testing new marketing techniques
What's next on his plans for world domination, and why he's not creating memberships to have a lifestyle business
Connect with Jared:
Thank You For Listening
We really appreciate you chosing to listen to us and for supporting the podcast. If you enjoyed today's show, please share it using the social media buttons on this page.
We would also be eternally grateful if you would consider taking a minute or two to leave an honest review and rating for the show in iTunes. They're extremely helpful when it comes to reaching our audience and we read each and every one personally!
Finally, don't forget to subscribe to the podcast in iTunes to make sure that you never miss an episode