Choosing the Right Membership Plugin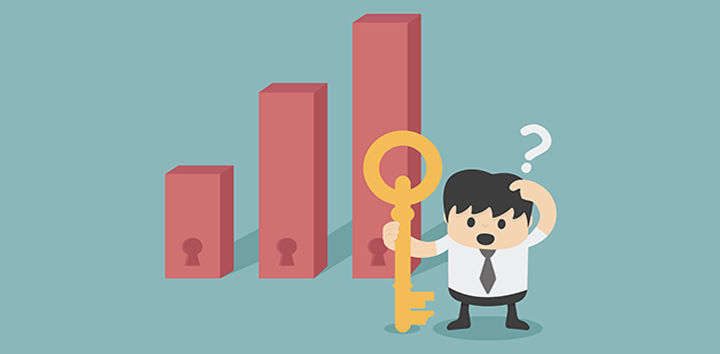 Once you make the decision to create a membership site, the next logical step is to wonder HOW to create it.
Whilst this seems like it should be a simple question, in reality the 'how' of creating a membership site can be a bit of a minefield. There are just so many different tools and plugins out there for creating a membership site these days that it can be hard to choose.
The first question to ask yourself is whether you want to create your membership site with WordPress, which we think gives the most flexibility and customisability. If you don't want to use WordPress then check out this post on non-WordPress membership options.
If you've already decided to use WordPress for your membership site then you may have done some research into the membership plugins available. If so you're probably aware that there are a LOT of them, and it can be somewhat overwhelming trying to choose between them. There are in fact over 50 WordPress membership plugins out there!
Let's narrow those options down a bit though, to the 10 most popular membership plugins right now:
Even narrowing the options down, it's no surprise that many people become stuck and paralysed when it comes to trying to decide which membership plugin to use.
So here's a few things that you should know to make choosing your membership plugin easier.
Make a choice and stick with it
Whilst different membership plugins have slightly different features and functionality, the main purpose of all of them is to protect your content by creating a private members area on your website.
As long as you have that, then your membership site can work just fine even if you are missing some super slick feature or another.
That said, there are certain things that you need to be aware of to make sure that you pick something suitable for your needs…
One of the most important is whether or not you want to be able to drip feed content to your members (i.e. have information scheduled to go out at certain intervals during the membership) as not all of the options offer the ability to do this.
Another thing to consider is which payment processor and email marketing service you will be using as integrations vary and it will make your life a lot easier if you choose an option which already works with your other tools.
You also need to make sure that any particular features that you need are available in your chosen option, such as being able to purchase multiple products, create group accounts, run free or paid trials or integrate with ecommerce software.
If you cover those bases then you should end up with an option that works for both you and your members.
You definitely want to make the best choice possible as moving membership plugin is not a fun experience – but I've seen people agonise for months over which plugin they should use and at the end of the day if you do your due diligence then you shouldn't go too far wrong.
Price doesn't equal quality
Most of the membership plugins vary in cost from $0 to $199, so there really is something for every budget.
It's worth knowing though that more expensive doesn't necessarily equal better when it comes to membership plugins. In fact, two of my favourite options are S2Member and Paid Memberships Pro, both of which offer a free option (they do have paid versions too though).
That said though, you also don't want to skimp on something that you will be using to generate income, so don't base your decision on price, but on how good a fit the plugin is for your needs.
So, be aware that price doesn't necessarily mean better features. It may, however, mean better support and infrastructure.
Some questions to help you choose
So, with that said here are some questions I suggest you answer before you look at potential plugins:
How many membership levels do you need? Do these membership need to be tiered or distinct?
Content delivery – will your content be available all at once, regularly added or an automated drip feed?
What payment provider do you need to integrate with? (paypal, stripe, sagepay etc)
What email provider do you want to integrate with? (mailchimp, aweber etc)
Do you want to integrate a forum or other social networking tools?
Are there any other features you want integrating with the site, such as a course plugin or affiliate system?
How tech savvy are you? (whilst most plugins aren't too technical to set up, some are easier than others for non tecchies!)
What is your budget?
Once you know what the shape of your membership site will be and the functionality you need, it will make it easier for you to ascertain which plugin will work best when you look through the various sales pages.
You can quickly eliminate certain plugins this way. and you'll probably find a couple of options that you like the sound of, so then it comes down to which do you LIKE the most. Which one feels right to you? Which one do you like the design of? Which one looks like it has better support? Do they have good testimonials? It doesn't hurt to google and see what's being said about your final choices.