Thinking Outside the Membership Box with Avalon Yarnes from Avalon Cakes School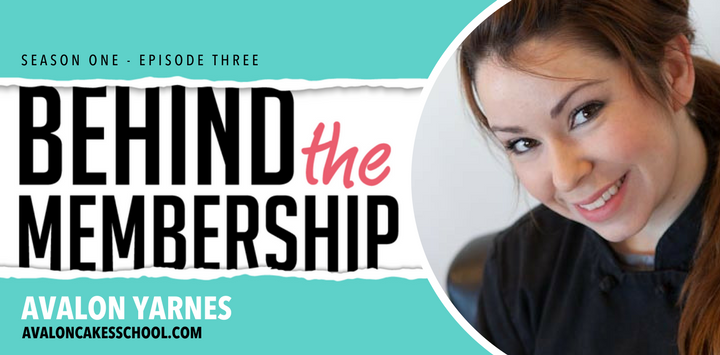 Subscribe to the Podcast Download Transcript
Avalon Yarnes from Avalon Cakes School joins me on this episode of Behind the Membership.
What makes Avalon and her membership so different is just how creative she is, not just with her topic but in both her marketing and her retention tactics as well.
"I made the whole thing from scratch and I didn't know anything about the marketing side and I kind of just went with my intuition"
Avalon has been running her membership for nearly 2 years now and we discuss some great topics, including:
How Avalon walked away from her job of 10 years to start the membership site with her partner
How she thought outside the box about what competitors were doing, and turned it into a great retention hook
Getting creative with video trailers and free tutorials to attract new members
The challenge of balancing life and business and wearing all the hats
Why choosing a Facebook group for her community was the right decision
The most fulfilling part of running Avalon Cakes School and the impact having a membership has had on her life and business
Why she wouldn't offer two tiers of membership if she was starting over
and more!
Where to find Avalon:
Thank You For Listening
We really appreciate you chosing to listen to us and for supporting the podcast. If you enjoyed today's show, please share it using the social media buttons on this page.
We would also be eternally grateful if you would consider taking a minute or two to leave an honest review and rating for the show in iTunes. They're extremely helpful when it comes to reaching our audience and we read each and every one personally!
Finally, don't forget to subscribe to the podcast in iTunes to make sure that you never miss an episode