8 Simple Ways to Add a Personal Touch to your Membership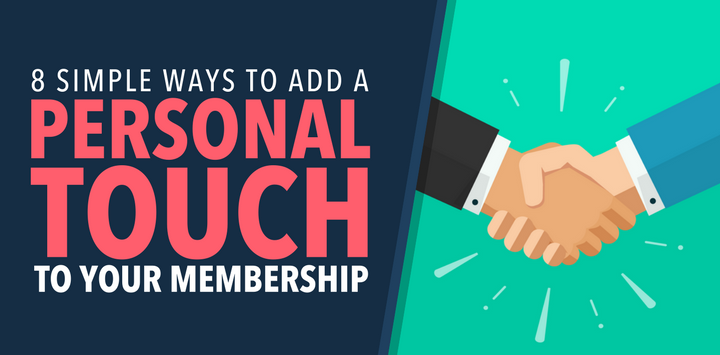 Subscribe to the Podcast Download Transcript
The one-to-many aspect of the membership model is one of it's greatest benefits.
Being able to serve your audience on a larger scale is what attracts a lot of membership owners to this type of business – however it does come at a cost.
The larger your membership grows, the less able you are to create a more personal connection with individual members, and that can be unsatisfying for both them and you.
However there are still ways you can add a personal touch to your membership, even with hundreds and thousands of members to serve, and in this episode I talk about 8 of the best ways to do that.
Episode Summary:
Why even the smallest personal touch can make a massive difference within a one-to-many environment
How video can really help you to make a deeper connection with members
Tactics for offering personal coaching in a highly leveraged, manageable way that doesn't overburden you
How to gain better insights into what your members want and need in order to give tailored attention
Key Quotes:
"When it comes to membership sites, people don't necessarily expect a one on one connection. So, if you can find ways of actually offering that, then that's gonna push your membership site above and beyond. It's gonna help you form those relationships and establish the sort of connection with your members that makes it more likely that they stick with you, long-term."
"Cut through some of that self-discovery that new members need to do. If you can get them straight into the stuff that's gonna help them the most, then that's gonna pay off big time for you in the long run. Because the sooner somebody starts getting results, the more likely it is they're gonna stick around for months and years to come.
"If you're not appearing on camera regularly in front of your members, you need to start doing it more. So often, we strive to increase thepersonal element in our member experience, but then in the bulk of what's inside our membership in terms of content, we're completely hidden away. Most of the courses, webinars, and so on that people create are screen recordings of PowerPoint presentations."
Related content about member engagement:
Thank You For Listening
We really appreciate you chosing to listen to us and for supporting the podcast. If you enjoyed today's show, please share it using the social media buttons on this page.
We would also be eternally grateful if you would consider taking a minute or two to leave an honest review and rating for the show in iTunes. They're extremely helpful when it comes to reaching our audience and we read each and every one personally!
Finally, don't forget to subscribe to the podcast in iTunes to make sure that you never miss an episode