Why you should add a community to your membership site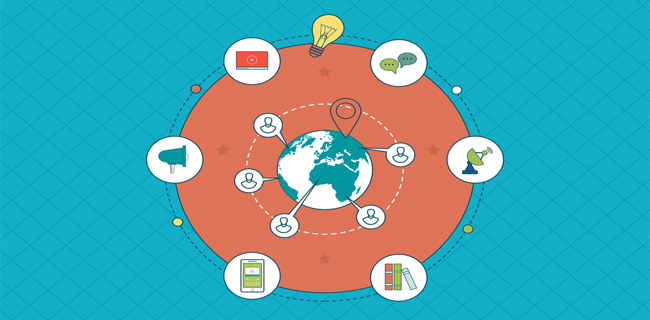 We've talked before about the value of having a community for increasing member engagement (read it here), and it's something we really consider that all membership sites should have in one way or another.
In fact, some membership sites are purely about community!
Including a community in your membership site benefits not just your members, but you as well, making it a win-win situation. And who can resist one of those? I won't lie though, building a community does involve more effort than a site purely focused on delivering content, especially in the initial stages. For a recurring membership site though, that effort is more than worth it and in the long run will help to increase the lifetime value of your members.
Why is a community so beneficial?
Benefits to members:
Improves learning and offers a space to talk more in-depth on the subject, as well as to ask questions and share experiences with other members.
Creates a sense of connection and a space for networking and friendships to occur, increasing the value of your membership and reducing the likelihood of cancellation.
Provides a way of obtaining feedback and support, from both yourself and other members.
Benefits to you:
Lightens the load and takes the pressure off you to answer every question your members have, as they can ask the community and get a variety of responses.
Provides an ongoing resource for you to use to create future content, by giving you the opportunity to see what your members need and want.  Also provides an ongoing resource for your new members, who can search to find previous discussions.
Improves retention of your membership – members may join for the content but they stay for the community.
Exceptions to the rule:
Whilst we feel that creating a community is essential to most membership sites success, there are some notable exceptions. If you're creating a service based or product based membership, or a completely standalone DIY course with no involvement from you, then you can forgo the community. However, a support forum or Facebook group can still be a good idea to provide some after-sale support and respond to any questions.
Different ways of creating a community:
There are a variety of different ways that you can add a community to your membership site:
An on-site forum using forum software like bbPress, Vanilla Forums or IP.Board.
An on-site social network using a tool like Buddypress or Peepso.
A Facebook group – meet your audience where they already are.
LinkedIn Group or Google+ Group – may be more suitable to your audience than Facebook.
A Slack group – kind of a middle ground between a forum and a Facebook group, quite new but increasing in popularity as a community option. 
Comments – simply turning WordPress comments on so that members can discuss each pages content individually.
Live hangouts or webinars using a tool like Google Hangouts or uStream.
Options like an on-site forum or social network are the most technical to implement, but will provide you with the most control and flexibility. If the community is a large part of your offering then it's always worth putting dedicated resources behind it to have it on site in my opinion. You never know when sites like Facebook will change the rules, meaning that your 'free and easy' group is no longer a viable option (read this post for a more in-depth comparison of Forums vs Facebook Groups).
Facebook groups are often seen as the best option because a lot of people use the site frequently, so you may have increased engagement. However, it's worth weighing this up against that fact that content can easily get lost on Facebook, it doesn't have great search options, and you're also competing against all the other distractions that Facebook provides (ooh, funny cat video alert!). The same holds true of other social media options too.
Slack provides an interesting compromise between a forum and a Facebook group. You have a dedicated platform so you don't have distractions, and you have better search and categorisation features than with Facebook. However, people are logging into yet another site, which presents the same issues as using a forum (if not more so, as you won't have people logging in to access your content and then seeing the forum).
Using comments or live hangouts don't really provide the same sense of community as the other options, but they are better than nothing.  Comments are more suitable for sites where you don't think you're going to get a lot of discussion and your emphasis isn't on community, but you still want to provide members with a way to ask questions or communicate.
The value in live hangouts is in the interaction and engagement with you, rather than with other members. As a standalone community option they aren't the best choice – but combined with one of the other options they can be a dynamite solution for ongoing engagement and retention!
Choosing your community option
Ask yourself the following questions to get clear on the kind of community that you want to create:
Where do your audience hang out?
Are your audience tech savvy?
Do you want complete control over your content?
What's more important to you – ease of use or functionality?
How often will your members be logging into your site to view your content?
Do you want discussions to be easily searchable or categorised?
Is your membership site ongoing?
How much maintenance are your prepared to do?
How big a part of your offering is the community?
Answering the above should help you to see where your priorities lie for your community so that you can narrow the options down.  I'd also suggest that you think about your own experiences – what communities have you enjoyed being part of and how were they implemented?
Whatever option you decide on, setting up your community is just the start of the process – the real work begins with getting your members engaging and making use of it! Trust us, it's worth it though.