Pay Attention to These 4 Things When Choosing a Membership Plugin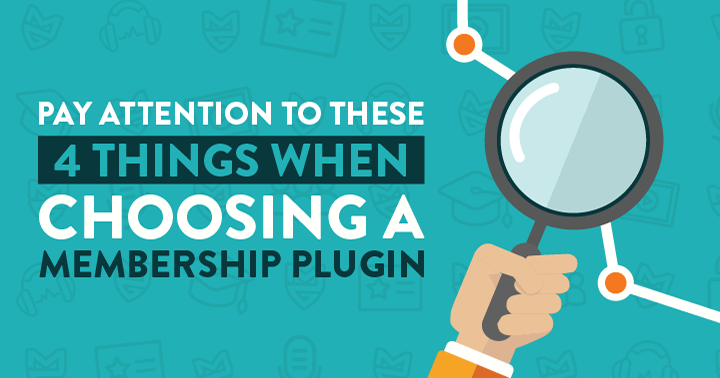 Are you looking for a new WordPress membership plugin?
It's one of the most important decisions you'll make in the process of creating a membership site.
Unfortunately, your decision isn't made any easier by the swarm of different plugins out there to choose from.
While the main feature of a membership plugin is to give you control of the content in a restricted 'members-only' area of your website, there's a lot more to consider when selecting the right one for your site.
You need to take a closer look at the other features of the plugin, payment options, automated tasks and so on.
But, with so many to choose from, how can you tell which WordPress membership plugin is right for you and your new membership site?
We've helped to simplify the decision process by revealing four things that could be huge game changers and make all the difference between making the right choice and making the wrong choice when it comes to your membership plugin.
So, before you choose a membership plugin, here's four key considerations:
1) What type of customer support options are available?
Customer support options are easy to overlook, but they're so important.
Some membership plugins don't offer any type of support and those are the ones you should avoid like the plague!
Even when you find one where the developer offers support options, you may need to hand over an ongoing fee to access that support.
And, determining the nature of the customer support available is vital when it comes to choosing the right membership site.
You'll need to find out whether you can talk to an advisor on the phone, via email or with a live chat service.
Some other viable options include a customer support forum or a support ticket process, which can be a little more time-consuming if you're in a rush for answers.
A word of warning though, if you go for a plugin where the only support available is through a forum or even a Facebook group, this might not be the most efficient customer service option.
There's a good chance that the developer won't be present, which means you're relying on other users to support you, which isn't great in an emergency.
Support ticket systems are a bit of a headache too. You have to log into a support portal, which is like a digital maze where you type in your issue and out pops some possible answers. (**Spoiler – it's rarely the right answer! **)
The result?
You end up waiting for an average turnaround time of 48 hours.
Can you imagine how long that'll feel when your website is down? Like an eternity.
So, before you choose your membership plugin, make sure that they offer the type of customer support that you want.
2) What are the specifics of the license?
Most of the best WordPress membership plugins require a license to be purchased.
It's usually a one-off fee that allows you to use that plugin on as many websites as you want, as many times as you want.
However, the specifics of the license vary from one plugin provider to the next.
You've got to do your research before agreeing to anything so that you know what you're getting yourself into.
Some plugins require you to pay a license fee on a monthly or annual basis and others may restrict your usage of the plugin.
For example, you may only be able to use a plugin on one website.
This is fine if one is all you need. But, if you need to extend the plugin usage across multiple websites, this restriction will cause a serious problem.
There are other license restrictions to look out for too such as limitations on the type of website the plugin can work with, as well as theme integration and so on.
Make sure that you pay attention to the nature of the license required for your membership plugin. Don't let fancy terminology and a great marketing ploy sway your decision before you've learned more about the licensing.
A few things to look out for when considering the plugin license are:
Design restrictions
The number of websites you can use the plugin for
Recurring costs
Another factor to keep in mind is what happens when your license expires.
If you stop paying your license fee, your access to support from the developer is likely to end and that'll probably be the worst thing to happen.
However, there are plugins out there that will not take too kindly to your decision to stop paying the license fee.
You might find that when you stop paying, your plugin stops working altogether.
This is why it's so important to do your research and ask the developer as many questions as you need to feel more confident in your decision.
3) Does the membership plugin use encrypted code?
This is something that so many membership site owners overlook.
While most WordPress membership plugins don't encrypt their code, some do.
These are the type of plugins you need to watch out for because you might find yourself unable to even use the plugin you bought, and limited in your ability to make customizations and fix problems.
Some web hosts lack the necessary software to be able to decrypt the encrypted code.
And plugins with encrypted code can also interfere with your customization options.
If your site gets a bug and it needs fixing by your developer, they won't be able to make the necessary changes because the problem lies inside a big ol' mess of encrypted code.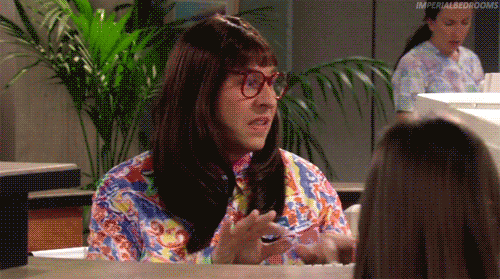 So, before you choose your membership plugin, it's really important to find out if it contains encrypted code.
4) When was the membership plugin last updated?
The final thing you definitely want to check when considering what is the right membership plugin for you is when it was last updated.
You need to make sure that the plugin was updated recently and hasn't been abandoned by its developer.
If it's been several years since the last update, stay clear!
Chances are, it's packed with security issues, probably isn't compatible with the current version of WordPress and will give you nothing but problems.
But, how can you tell when a plugin was last updated?
The first step is to locate the plugin's "changelog".
This is where'll you find information on previous updates, when they were released and what was included in the update. If you can't find it, a simple Google search of the name of the plugin followed by 'changelog' will do the trick.
Still no luck?
Try looking at their blog. Some plugin's keep update info in their blog, so it might take some digging to find what you need. If that doesn't work, you may be able to contact the developer directly to get the information you need.
As a general rule of thumb, if a plugin hasn't been updated in over a year, don't use it.
With so many moving parts, membership plugins need to be updated more frequently than most other types of plugins.
If you come across one that hasn't had an update in a long time, it's a huge red flag.
Choose your membership plugin wisely!
Finding the answers to these four key questions will help you to choose the right membership plugin for your site.
While most of your decision will be based on the feature set of the plugin, it's still important not to overlook things like support options, license restrictions, whether the code is encrypted and how recently it's been updated.
Although these things might seem slightly less important than all the awesome features a plugin offers, believe me when I tell you that they are just as important, if not more so!