5 Things You Need to Know Before Shopping For a WordPress Membership Plugin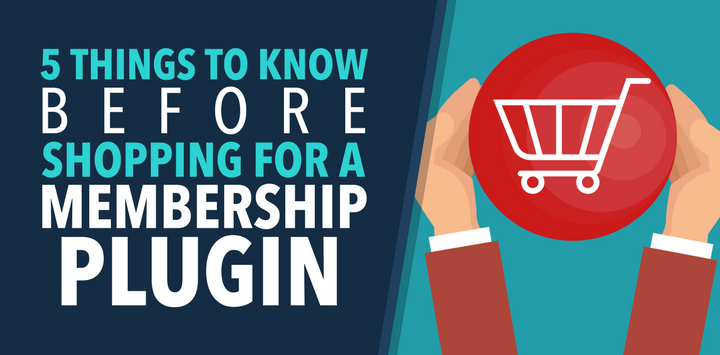 Subscribe to the Podcast Download Transcript
Trying to pick the right WordPress membership plugin can be a painstaking process.
It's harder still if your expectations and understanding of what a membership plugin will and won't do are unrealistic.
Too many people expect their membership plugin to check off every single requirement they have, without understanding that they're simply one piece of the puzzle when it comes to building a membership site.
In this episode I go through the 5 things you need to understand before you even start shopping for a membership plugin, in the hopes that it will make the whole process easier and save you some frustration.
In this episode you'll learn:
Why it's so important to have realistic expectations from your WordPress membership plugin
How WordPress plugins work in tandem with themes, and how this affects your membership
The challenges of changing your mind on which membership plugin to use
What functionality won't typically be included with most membership plugins and what you'll need to do instead.
Related articles about using a WordPress membership plugin:
Thank You For Listening
We really appreciate you chosing to listen to us and for supporting the podcast. If you enjoyed today's show, please share it using the social media buttons on this page.
We would also be eternally grateful if you would consider taking a minute or two to leave an honest review and rating for the show in iTunes. They're extremely helpful when it comes to reaching our audience and we read each and every one personally!
Finally, don't forget to subscribe to the podcast in iTunes to make sure that you never miss an episode