Choosing a Payment Processor for Your Membership Site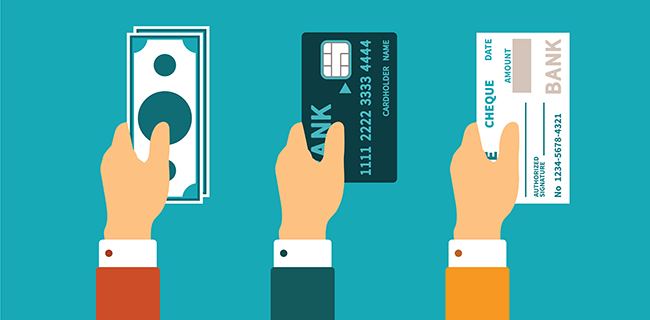 It's probably a fair guess that you want your membership site to make money, and in order to do that you will need to have a simple and secure way of taking peoples payment details.
The good news is that people are far more familiar with paying online these days than they were 10 years ago, so you won't face the same levels of distrust that were common in the early days of online payments (although you will still want to highlight to people that your payment system is secure!).
You also have a lot more options for actually taking payments as well – no longer is it a case of only being able to choose between PayPal or a complex merchant account!
With more options though comes the need for more consideration when making your payment choice…
Do you need a payment gateway, a merchant account, a third-party system, a full blown ecommerce set up?
And what if you want to take different types of payments, like one-off and recurring, or sell multiple different types of products? Can you use just one payment system for everything?
You may have asked yourself these questions (and more!) and as a result of all this choice it can be difficult to actually decide on the best payment processor for your membership site.
So today we're going to take a look at the different options available and some things that you need to consider when making your final choice.
The Main Payment Options:
PayPal Standard – the simplest and easiest solution to get started with and well trusted amongst purchasers, but users are taken away from your site to pay.
PayPal Pro – the paid version of PayPal allows members to pay on your site with their credit card. It looks a lot slicker and offers you more protection, but you'll need to put security processes in place and become PCI compliant to keep payments safe.
Stripe – a great alternative to PayPal and almost as easy to get started with. Purchasers essentially stay on site (or at least look like they do) but the security risk is minimal. You will need an SSL certificate with this option and it's not available in all countries yet.
Clickbank – a good third-party option if you want to make use of their affiliate system, but for just taking payments it's unwieldy and expensive and each product needs separate approval. You also have little control over the look of the checkout or receipts.
Merchant Solutions such as Authorize.net or SagePay – these are more effort to set up and you'll need to jump through some hoops and likely become PCI compliant in order to take payments on your site, but you'll have more advanced features and better payment protection.
Shopping Cart or Ecommerce System such as Zaxaa, WooCommerce or SamCart – you'll still need to integrate with a payment processor like PayPal or Stripe for the actual payments, however these systems often offer more advanced features like one-click upsells, as well as making it easy to sell a variety of different products.
Alternative Currency such as Bitcoin – not a typical choice but becoming more common with certain markets and audiences.
Offline Methods such as cheque, cash, bank transfer – not a regular option for an online membership site, but may be used if your membership is an add-on to an in person service (such as a fitness class) or if country specific rules prevent someone paying with other options.
Our personal preference when starting out tends to be PayPal or Stripe.
Most membership plugins now integrate with both of these options (some may require an add-on for Stripe) and you can get your account for both set up quickly and easily.
Of the two, the Stripe checkout process is nicer than PayPal's (unless using PayPal Pro) and creates a more cohesive feel with your website.
Stripe will also store your users card details, making future payments easier too.
It can be a good idea to still offer a PayPal option even when using Stripe though as many of your potential members will already have a PayPal account that they like to use for payments, so it reduces friction in the buying process.
There is also an element of trust with PayPal that isn't necessarily there when taking payments on your own site.
So for us, using both Stripe and PayPal is a winning combination for a membership site.
What about disputes and refunds?
You might have heard some horror stories about PayPal and why you shouldn't use this as your payment processor.
The truth is that the reason PayPal Standard is so quick and easy to setup is because they don't run many checks on you beforehand.
This also means however that if they notice anything they could consider 'suspicious activity' in your account, such as a sudden influx of cash or a lot of refunds or disputes, then they can put a hold on your funds, freeze your account or even shut it down altogether – either whilst they confirm that you and your account are above board or permanently.
This can be a complete pain there's no doubt, but in all our years of building membership sites we have never had this happen to a client.
If you use your account responsibly and let PayPal know if you're expecting any unusual activity (like a lot more money coming in due to a launch), then you shouldn't have any issues. At worst you'll be asked to confirm your account by sending in some proof of identity.
What you may find however is that some people create charge backs or disputes through their credit card or bank.
In this instance PayPal, or in fact any payment processor, has no choice in what happens, it is all down to the credit company.
You can appeal these kind of disputes, but it will be the credit card company or bank that decides whether to take your side or the payees, and in these instances you will have more recourse when using something like a merchant account rather than PayPal, and this is where a lot of the unhappiness with PayPal can occur.
This isn't said to scare, but to highlight a key point.
At some point you may have a dispute or chargeback filed against you, and it's a good idea to know in advance what your payment processor's policy is when this occurs and the kind of information that you need to have in order to fight these claims if they occur.
Can you change payment option?
You will be able to move or change payment method in the future if you need to, but it's better to start with the end in mind where possible.
With a membership site the main issue will be that if you have existing recurring payments set up via something like PayPal or Stripe and you then change to a different payment method, you won't be able to transfer those existing payments.
In this instance you could either keep your current payment method running alongside the new method, or you could ask your members to set up a new account with the new payment option.
Wherever possible it's a good idea not to do this however, as asking people to essentially resubscribe will often result in a lot of lost members.
So, whilst you can certainly change payment method as your needs change – maybe you're making more money than is suitable for your current payment method for example – it is worth bearing in mind that this may not be a smooth transition for any existing members that you have.
So, how do you decide on your payment option?
With all that said then, how should you actually choose which is the best payment option (or options) for you?
These are the 5 factors we think you need to consider when making your final choice:
Security
If you're taking any payment details on your actual membership site, rather than routing someone to an external service like PayPal or Clickbank, you need to make sure your website is super secure.
If you're using Stripe then getting an SSL certificate for your website (this can be done through your hosting company) may be all you need, but for PayPal Pro or most merchant systems you may need to jump through more hoops and become fully PCI compliant.
Make sure when selecting your payment processor that you do your homework and know exactly what security you need to put in place to take payments through them safely.
Integrations
If the aim is to build a membership site it makes sense to choose a payment processor that will integrate with the membership plugin you decide to use.
PayPal (standard and Pro) and Stripe are the commonest options here, but Clickbank and Authorize.net are quite common integrations too.
For other payment options you would need to check what membership integrations are possible.
If you're not sure of a membership system that works with your payment choice then look at Wishlist Member, which has by far the most payment integrations of any membership plugin.
Income
How much are you likely to get paid each month?
If you're looking at making 5+ figures a month then standard PayPal isn't a good choice.
In this instance you would want something more robust like PayPal Pro, Authorize.net or another merchant account, ideally with a dedicated account manager or support service.
Fees
Each payment system has different fees, either a percentage of your income or a flat monthly fee, or both.
Make sure you're aware of exactly what you'll be paying out in fees and any possible additions or increases – for example PayPal Pro requires an additional monthly fee if you want to take recurring payments.
Recurring payments
If you want to take recurring payments  – which we're guessing you will if you're creating a membership site – make sure that you have this option with your chosen payment method.
For example with WooCommerce, you would need to purchase an additional add-on (Woo Subscriptions) in order to do this, and with PayPal Pro you have to pay extra and activate an additional feature on your account.
As I mentioned, if you're not already using a different payment option then PayPal Standard and/or Stripe is usually the best option for getting started with your membership site.
These can easily see you through to making six figures with your membership site, at which point you may need to reassess your options.
If you know that your membership will be hitting that figure early on though (woo hoo!) then you might want to go straight for a more robust option like PayPal Pro or Authorize.net to save yourself the need to move later.
Whichever option you choose though, as long as it works well with your membership plugin and you have the right security in place, the most important thing is that you're able to take payments for your membership site and start getting your first members!