5 Ways to Inject Some Buzz in Your Membership Site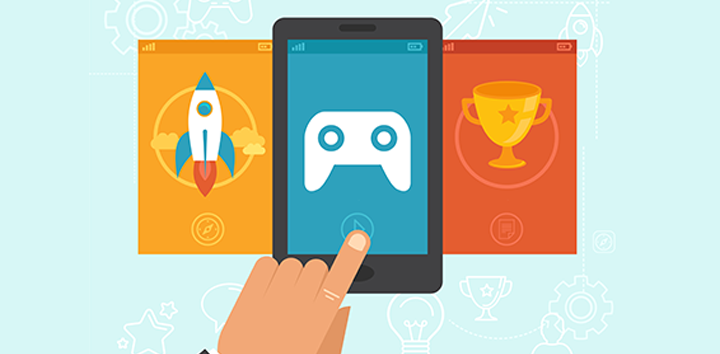 Running a membership site can be hard work. People are bombarded with so many different sources of information and so many shiny things these days that keeping your members attention so that they actually make use of the great content you've created for them, rather than forgetting about it in a week, can be a challenge.
So, how do you make sure your members are both engaging with your content and enjoying their membership? How do you make them more likely to both stick around AND recommend your site to others?
One thing you can try is making your site more than just a content resource by adding a bit of fun and interaction into the mix. When members associate your site with being both useful and enjoyable, it's a real win and will keep them coming back for more.
The way to actually do this depends entirely on the type of membership site (or online course) you're running, but here's just 5 ideas for jazzing up your site and injecting some buzz.
1. Create a Community
This is the big one. Creating a community for your members, such as a forum, can be a great way to get members more engaged with both your content and each other. The obvious benefit to this is increased visits to your site (checking in on what's happening!) which can lead to members consuming your actual membership content more frequently. There's also more likelihood of members retaining their membership for longer if they feel they have built up relationships and enjoy the community. A side benefit is that members may be more likely to talk about and recommend your site to others.
As an example, I've been a member of Fizzle.co for about 2 years now. In that time I've actually barely watched most of their (excellent) courses but I have stuck around and continued to pay because I really enjoy the community (they have a member only forum) and the relationships I have built there.
So, how do you actually create a community?
The good news is you can have your own community site in no time! One way to do this is to install the free plugins bbPress and BuddyPress (both made by Automattic, the same company who created WordPress). The combination of these plugins will give you an onsite forum (bbPress) and also give you the ability for members to have complete member profiles, private message each other, see a Facebook like activity stream, add statuses, see a members directory and even create their own sub groups (all these features are part of BuddyPress).
There is other forum software out there too such as Simple:Press, Vanilla Forums, phpBB and IP.Board (my personal favourite) but bbPress and Buddypress are the easiest to get started with and should work with most membership plugins as well.
Want something even simpler?
You can also create a closed/secret Facebook group to run alongside your membership site and many people prefer this to creating an onsite forum. There are pros and cons to doing this though:
Pros: many people check into Facebook at least daily so you may have increased engagement, plus it's free and easy to setup.
Cons: you won't get the benefit of increased visits to your site, not everyone is on Facebook, and you are also subject to the whims of Facebook, who can change the rules at any time.
One last thing…
Building a community needs you to be pretty hands on to get things started and get people engaging, so be prepared to put some effort into getting it off the ground. It's not a great solution if you want to spend limited time on your site or interacting with members.
2. Gamify Things
Put simply, gamification allows you to supercharge engagement using gaming techniques. Don't worry, it's not complicated and you don't need to be a video gamer to be able to do it! Essentially, gamification rewards your members for certain acts, like increased engagement with your content, adding a certain number of posts to your forum, or even just finishing a course. The reward can be as simple as a badge that sits on their membership profile, or you can add in real rewards, like a members spotlight, money off or physical prizes. If you've got a community going you can even create things like a Leaderboard, increasing friendly competition among members.
Gamification can work especially well for courses, encouraging members to work through the modules and rewarding them when they do. In fact, most leading LMS plugins integrate with at least one gamification plugin, which can make this a moderately easy tactic to implement.
How to do it?
Exact logistics depend on the current set up of your site, but it's worth taking a look at BadgeOS and WPAchievements to start with to see if one of them works with your existing membership or LMS plugin.  You can even create your own badges for achievements using a service like Credly. Oh, and if you want something that will let you track a whole host of user statistics, then take a look at Captain Up.
3. Competitions and Challenges
Competitions and challenges can be great for motivating members.  Depending on the kind of membership site you have, running a competition or a monthly challenge can improve engagement on your site and also get members taking action on your content. Members taking action is more likely to bring them great results, which is more likely to keep them in your membership longer AND sing its praises to others. So, it's a win all round really.
The what's and how's.
Challenges don't need to be anything big or extravagant or require special software – many people I know simply put a challenge post on their forum once a month or email it out to members. It could be something like a 'Kickstart Challenge' in January where everyone sets their goals for the month ahead and progress is then followed. Or a membership site about blogging could, for example, challenge their members to blog daily for the following month. Sometimes the challenge might involve a winner, but often it's more of a personal challenge with everyone in it together and supporting each other, although they can be done without group interaction too.
Competitions, whilst similar to challenges, differ in that they often involve members competing against each other for a reward – it could be a physical prize, a free 1-2-1 session, or simply just the satisfaction of winning! Competitions can involve members performing activities – for example uploading a relevant video and a winner being chosen at the end of the competition (either by yourself or voted on by other members). They can also be completely pot luck, with members simple entering a prize draw or similar – in these instances members can often gain more entries by sharing the competition, which can lead to increased membership sign-ups depending on your sales funnel. You might need some additional software for your competition to run smoothly, but this really depends on the type of competition.
4. Quizzes
Quizzes are great for more introverted sites, where you don't necessarily have a community talking with each other, but you still want to add something other than text and video to your content. Quizzes are particularly useful in courses to both liven things up a bit and also to ensure that students are actually learning what they need to. If you're using an LMS plugin you can even have quizzes linked to receiving certificates, or have it set so that members have to pass a quiz to start the next module.
Quizzes can be used just for fun and interest as well though. And as well as the typical pass/fail or percentage quiz you can use the more fun style personality quizzes or quizzes that give you a choice of particular outcomes – 'What colour should your brand be' or 'What's your inner CEO animal' for example. (I'm sure I'm not the only one who spends way too much time filling out Buzzfeed quizzes just for fun!)
How to do it?
Again, this depends on both the software you're currently using and the kind of quiz you want to create. If you're using an LMS plugin like Learndash or Woo Sensei then you have quizzes built into the software that you can use and easily link with your content.
If you're not then you can create a range of different quizzes with Gravity Forms and their Quiz add-on. Or Viral Quiz Builder is another popular choice.
5. Meetups
Not strictly on your membership site I know, but I thought I'd sneak this in there anyway. Arranging a 'real life' meet up of members can be great for creating buzz. This could be as simple as a few people living locally arranging to get together, or as big as arranging a yearly event for all your members from around the world.
Meetups usually work best when there's already a sense of community, whether that's through a member forum or a group of people going through a course together in real-time. Often meetups will evolve quite naturally as the community develops, with members living in the same vicinity arranging to get together. You can also encourage members to do this, or start your own meetups, both locally to you or if you're travelling somewhere. And as I mentioned before, if you have the right community, creating a yearly event for everyone to get together (think James Schramko's Superfast Business Live) can be awesome. You could even just piggyback off other events happening – a good example here is the World Domination Summit in Portland every year, where meetups of various online communities frequently occur as people come to town from all over for the event.
Not sure you're ready for the real world yet?
It can be a bit daunting to arrange a real world meetup, especially if you're an introvert like me, so why not start out with online hangouts (using Google Hangouts or similar) with your members? You could make this a regular part of your membership (adding extra value) and it could be either free flowing or a more structured office hours type session. Try it out and see what works for your members!
So, there's just a few options you can think about to take your membership site or online course from stagnant to lively. Which one do you think would work for you?