How to Handle Shutting Down Your Membership Website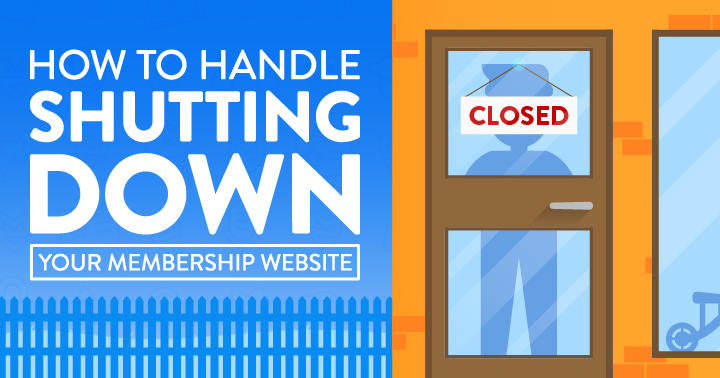 Subscribe to the Podcast Download Transcript
What happens at the end of your journey as a membership owner? 
When you're ready to move onto your next venture…
You may have reached a natural end point in running your membership…
Or maybe you've lost that spark and passion for the topic that you once had…
And you're thinking about shutting down your site.
This can be a very difficult time as a business owner…
As not only do you have deal with your own often conflicting thoughts on this…
But you also need to manage the process in a way that doesn't have a negative impact on your relationship with your members…
Or your reputation!
So how should you handle shutting down your membership site?
Let's find out.. 
Begin with the end in sight…
I know what you're thinking…
We're meant to teach you how to plan, build and grow a membership, not how to shut it down…
And that's true…
But as we always say, running a membership is a marathon not a sprint...
And when you start the process, you need to think long-term…
Your membership could go on for years and years…
But similarly, there could be circumstances that arise where you're faced with the decision to close your site…
And you decide it's the right thing to do.
So where do you begin? 
Before we help you answer this, it's important to point out one thing you should steer clear of…
That's cardinal sin #1: Pulling the plug overnight…
Besides damaging the reputation you've painstakingly managed to build, it's a blatant breach of trust…
And could cause you all sorts of problems when those members who've paid their hard earned money to access your membership come knocking at your door.
Now that's out of the way, before you make the decision to call it a day on your membership, there are a couple of important questions to ask yourself…
Question 1: Why do you feel that you need to close your membership?
This is a simple, yet potent, question that could really put things into perspective.
Consider if the reason behind your decision is a short-term thing…
Perhaps it's a case of financial difficulty…
You could be too overwhelmed to focus on your membership right now…
Or maybe you've simply lost your motivation. 
When issues like these arise, it can seem like a never-ending tunnel…
But before sealing the fate of your membership, think about what will happen when you come out the other end…
When the short-term issues are over…
Would you regret it?
If the answer is yes, then there's a multitude of alternatives to ensure you don't end up starting from scratch.
You could simply:
Outsource to bring in additional resources to handle the day-to-day
Let your members know that you may not be accessible for a period of time
With the first and third options, there's no doubt you would lose some members…
But that's better than starting from scratch, right?
The point here is that stepping back to assess the motivation behind ending your membership will inform your next steps. 
On the other hand, if things are still looking permanent, then the next question is vital.
Question 2: Do you need to shut it down completely?
It's no secret that it takes more than wishful thinking and some elbow grease to start and grow a membership.
So, while you may be looking for more of a final exit, there are ways to ensure that all your hard work and resources don't go down with the ship. 
The great news is that there are multiple alternatives to closing your membership.
You could:
Expand your team
You've already laid down the groundwork and provided a ton of resources…
So it's not out of the question to bring on some employees or experts.
For a more hands-off feel, you could hire someone to run it for you.
Pivot
There are lots of online products that require less of your time and attention.
So, perhaps the solution lies in changing what your membership consists of…
That way, all the material you've created so far stays in place.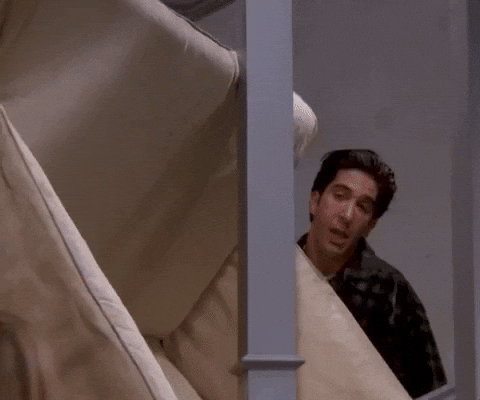 This pivot could be a gateway to creating an online course.
In essence, you end up recycling your material rather than throwing everything out
Sell your membership 
This is another great alternative…
However, it gets a bit tricky when it's built around your skills and credibility…
Or when your content revolves around you.
The transition may be bumpy…
But if there's a choice between selling and totally closing down your membership, selling could be more rewarding.
How to Close Down Your Membership
If after asking these pertinent questions, you're still determined to shut down your membership then an exit plan is what you need.
There is no one size fits all approach…
But these steps should get you well on your way.
1. Establish a timeline for exit 
By now, it should be evident that exiting overnight is a no-no…
What you should do instead is map out a realistic timeline to gradually shut things down.
First set an exact date to close the door in terms of taking new members on.
Also, determine when you're going to stop any recurring payments from existing members…
And finally decide when your website is going offline. 
Remember, as long as you have paying members, you still have a responsibility to them…
So make sure you provide a good window of time for them to log on and access what they've paid for.
2. Give your members a window to login and download material
Especially if you have members on an annual or lifetime membership, this is a great way to give them a bang for their buck. 
However, don't exclude monthly paying members.
Knowing they can download your content will soften the blow since you're technically not taking anything away from them.
3. Set up a free channel on another platform
Outside the content, a large part of memberships is the thriving online community they foster… 
Even if your community is on the small and intimate side, the more active members are bound to feel disappointed when you go offline.
Something you might want to consider doing is setting up a free closed group on Facebook, Slack, LinkedIn, or any other platform.
This will give them a new home to stick together…
And the best part is that you don't need to be an integral part of it.
Is it Worth it?
It seems like a whole lot of effort for members of a site that won't exist in the near future, right?
As true as that is, remember, the internet never forgets…
How you handle your exit can have long-lasting effects on your reputation…
These days prospective members are more prone to research before committing to a membership…
So if you manage this process badly and launch another membership or business at some point in the future…
This will stick!
That's enough of a reason to conduct yourself ethically and responsibly.
So, if you're either toying with the idea of shutting down your membership…
Or are pragmatic and simply planning ahead for your eventual exit…
Hopefully the points above will help you do this without burning bridges or causing problems for yourself.
Thank You For Listening
We really appreciate you chosing to listen to us and for supporting the podcast. If you enjoyed today's show, please share it using the social media buttons on this page.
We would also be eternally grateful if you would consider taking a minute or two to leave an honest review and rating for the show in iTunes. They're extremely helpful when it comes to reaching our audience and we read each and every one personally!
Finally, don't forget to subscribe to the podcast in iTunes to make sure that you never miss an episode