Should Your Membership Offer Multiple Different Levels?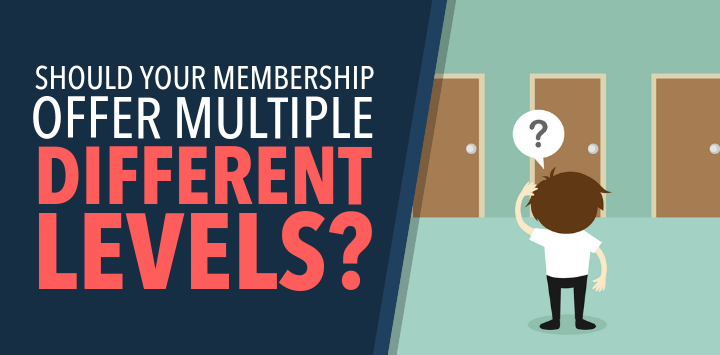 Subscribe to the Podcast Download Transcript
One of the key decisions to be made when planning a membership is whether to offer multiple membership levels or a single 'all access' option.
While we always advocate for simplicity, there are definite pros and cons to consider.
In this episode I discuss the key things you need to consider when deciding whether to have multiple levels in your membership, and provide my top tips for making this strategy work. And I also share a 'middle ground' for people who prefer to stick with a single level.
Episode Summary:
Pros and cons of offering multiple different membership levels
The benefits of keeping things simple in your membership (especially at the beginning)
How "price anchoring" can increase sales, and an alternative way to leverage it
Why you shouldn't differentiate your membership levels based on content alone
Key Quotes:
"If you are early on in your membership journey, if you are still planning it all out and you are on the fence, my best advice would be to keep it simple, just go with one membership level, at least for now…"
"When you have multiple membership levels, the whole thing can become very arbitrary. You can find yourself creating content, or making decisions about what to include and what to leave out, solely for the purpose of justifying the different levels, justifying having a split. When you go down that path, it can all get just so petty and very confusing for your customer."
"You also get the benefit of something called price anchoring. So, this where you present differently priced offerings in a way that influences people's perception of what value they'll be getting."
Enjoyed this episode? Check these out…
Thank You For Listening
We really appreciate you chosing to listen to us and for supporting the podcast. If you enjoyed today's show, please share it using the social media buttons on this page.
We would also be eternally grateful if you would consider taking a minute or two to leave an honest review and rating for the show in iTunes. They're extremely helpful when it comes to reaching our audience and we read each and every one personally!
Finally, don't forget to subscribe to the podcast in iTunes to make sure that you never miss an episode