John Lee Dumas on Using Podcasting to Grow Your Membership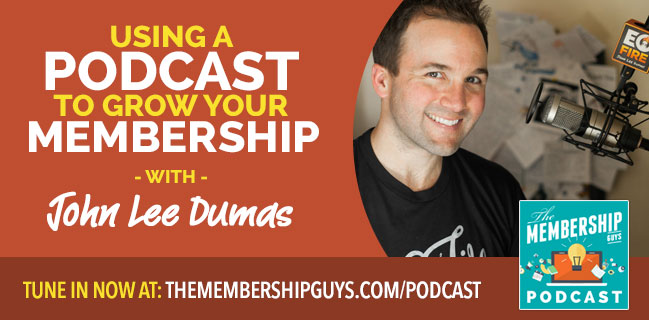 Subscribe to the Podcast Download Transcript
Podcasting is a fantastic way of promoting and growing a membership website.
Not only does it help you to establish you as an authority and demonstrate your expertise – things that are particularly important if your membership is largely based on your being an expert in your field – but it also gives a human voice to your brand and established connections that most other mediums simply cannot.
In this episode of The Membership Guys Podcast, I'm joined by John Lee Dumas from Entrepreneur On Fire, who shared some of his insight and experiences in not only building a wildly successful business podcast; but also how that fits with his own membership communities.
In this episode, John and I discuss:
The role podcasting has played in developing and growing John's membership community
Tips for turning his podcast listeners into members
How John creates extra member-only value from his free podcast content
What activity helps John manage the hectic schedule of releasing a daily podcast
…and loads more!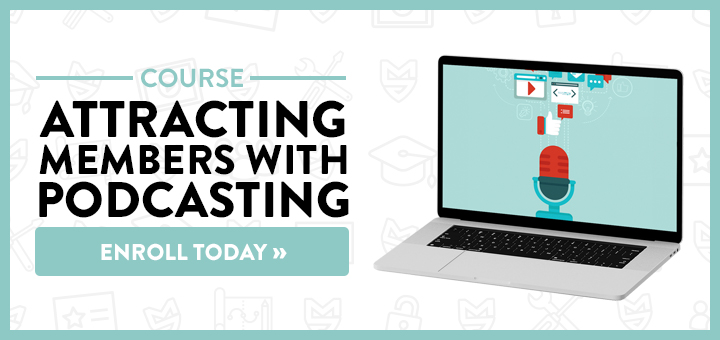 If you're using podcasting to grow your membership, or have been considering it, then there are loads of little gems from my conversation with John.
In particular, pay attention to how John leverages his own podcasts in order to give extra value and benefits to his paying members. Whether you're podcasting or using other forms of content marketing, you should be looking for opportunities to do something similar for your own member base; and in the wrap up of this episode I talk about one of our own successful clients who is using this strategy to great effect.
Resources for podcasters
Find out more from John Lee Dumas…
Related articles about podcasting and more…
Thank You For Listening
We really appreciate you chosing to listen to us and for supporting the podcast. If you enjoyed today's show, please share it using the social media buttons on this page.
We would also be eternally grateful if you would consider taking a minute or two to leave an honest review and rating for the show in iTunes. They're extremely helpful when it comes to reaching our audience and we read each and every one personally!
Finally, don't forget to subscribe to the podcast in iTunes to make sure that you never miss an episode