Facebook Announce Paid Group Subscriptions. What Does It Mean For Memberships?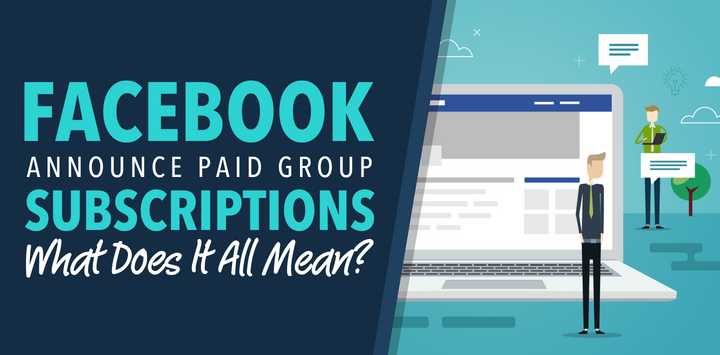 Subscribe to the Podcast Download Transcript
On June 20th, Facebook officially announced that they are trialling the option for Group admins to charge a recurring subscription fee to their members.
This is definitely a huge move, and one that capitalises on the fact that there are already many membership owners using Facebook Groups "unofficially" for their paid community.
So what does this mean for the membership industry? Should we all pack up our things and move our memberships over to Facebook?
If you've been following us for a while, you probably know the answer to that one…
In this episode, I dissect this announcement as well as some other recent developments with Facebook groups and revisit the contentious topic of using them for your membership community.
Episode Summary:
What we know about the paid group subscriptions so far (and what we can assume)
The implications of running your entire membership through the Facebook ecosystem
How this and other recent changes have made Facebook a serious player when it comes to choosing a membership platform
What Facebook's track record tells us, and why it's best to tread carefully…
Key Quotes:
"If you're building a membership where Facebook is the core component, then you are building on someone else's turf. That means you are sacrificing control and you don't really own anything."
"Look at the history of Facebook, how quickly and easily they will ditch ideas if they decide it doesn't fit their direction. Remember who you're dealing with. Yes, this new announcement is a big deal – but please don't all rush to put your membership on Facebook!"
"You cannot overlook the fact that there are still massive, massive downsides. There are massive 'cons' to using Facebook for your paid member community, but it's hard to deny that the 'pros' list is certainly growing." 
If you liked this, you'll really dig these:
Thank You For Listening
We really appreciate you chosing to listen to us and for supporting the podcast. If you enjoyed today's show, please share it using the social media buttons on this page.
We would also be eternally grateful if you would consider taking a minute or two to leave an honest review and rating for the show in iTunes. They're extremely helpful when it comes to reaching our audience and we read each and every one personally!
Finally, don't forget to subscribe to the podcast in iTunes to make sure that you never miss an episode