How to Use AI for Efficient Member Onboarding and Enhanced Retention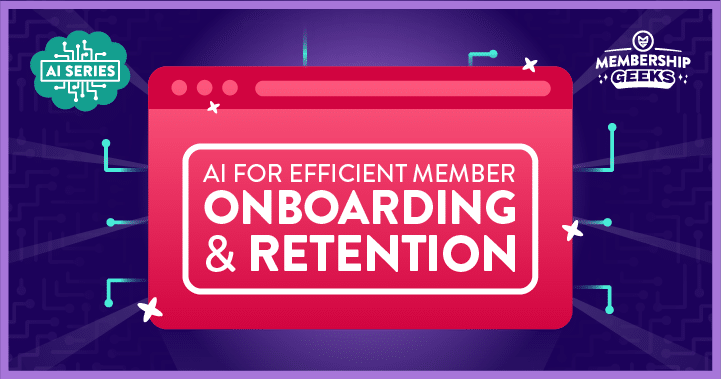 If there's one thing that's going to convince your members to stay for the long haul, it's your membership experience…
When your members have an exceptional membership experience, it's going to be hard for them to say goodbye.
And that all starts with your onboarding process.
You need to roll out the red carpet to welcome new members into your membership.
That means delivering immediate value and helping your members to get the most out of your site from day one.
This boosts user satisfaction, engagement, and your overall retention rates, creating a positive impact on your business success.
Without a kickass onboarding process, your members may struggle to interact in your community, have technical challenges, or content overwhelm.
So, how can you make your members feel instantly special without increasing your workload?
With the use of artificial intelligence.
AI can help you to seamlessly incorporate an efficient onboarding system for members while improving your retention rates.
Here's how…
AI for Member Onboarding
What's one of the best ways to guide new members through your onboarding process?
By showing them which content will help them achieve a quick win.
When your members get a quick win on their journey to reaching their overall goals, it aids their momentum.
And it demonstrates the incredible value of your membership from the get-go to boost retention.
The good news is that you don't need to manually do this for every member that signs up…
After all, if you have 100 new members coming through your doors at once, that's a lot of work.
By using AI-powered tools, you can automate customer support to guide new members through your membership.
With a tool like Intercom, you can easily set up a powerful chatbot to reveal personalized content to your members…
Plus, you can show them how to get started within your forum, and highlight any other membership features that they'll benefit from.
For example, you can set up a chatbot that appears as soon as a new member logs into your membership site.
This could signpost relevant content and highlight user guides for getting started.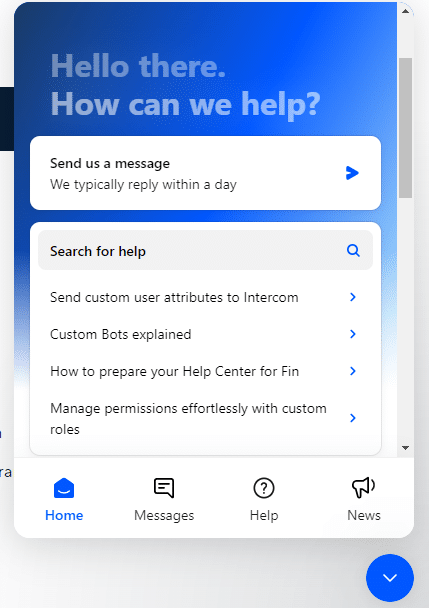 You can also use Intercom as an instant messenger so that your members can contact you through your site without having to use email…
This additional chat support is useful for answering queries, as well as adding a small personal touch to your membership.
The insights that Intercom provides on your conversation data is great for obtaining a deeper knowledge of your members.
From these metrics, you can produce guides to common questions, enhancing your user experience in the process.
To give your members a walkthrough of your membership, add an interactive tour via Intercom and point out any main features of your site.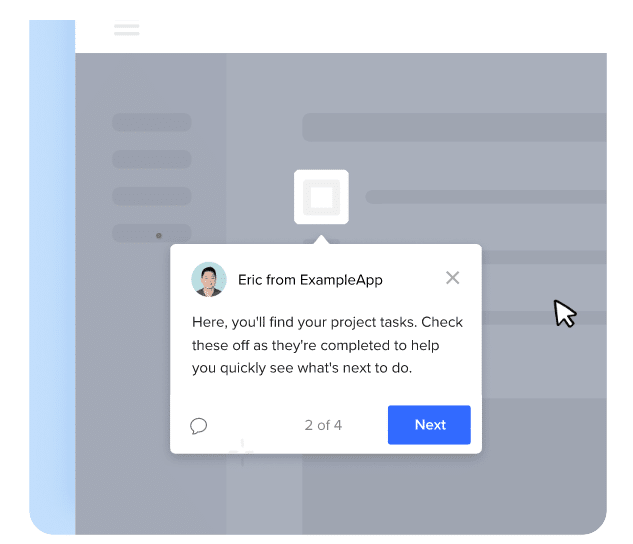 This helps users to know exactly where they need to go to find certain aspects of your membership!
Another way to take your onboarding process to the next level is to use gamification…
Gamification encourages engagement and fuels momentum, especially if you implement gaming elements like reward points or badges.
Your members may be more invested in your membership if they feel like they're being rewarded for obtaining their goals..
And it gives them even more reason to keep logging in and interacting with your site.
An AI tool like Dot.vu enables you to implement skill and knowledge games, such as quizzes, puzzles, and memory games…
Reward your members with badges and points for playing games, or add the leaderboard option to incentivize participation with a prize…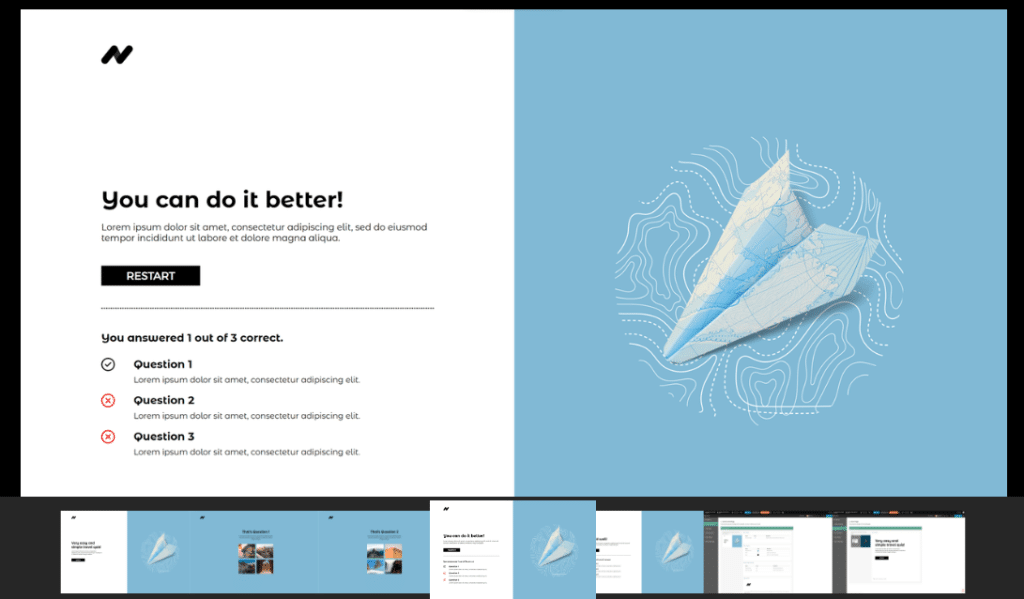 With Dot.vu, you'll be able to collect data to learn more about your audience, helping you to refine your membership for the ultimate experience.
And you can use their features to attract more leads for your membership too.
AI for Member Retention
Retention is vital for long-term membership success…
If you're bringing in new members but your current members are leaving just as fast, your business isn't going to survive.
So, what can you actively do to prevent this from happening?
Well, first you need to understand which parts of your membership are likely to produce churn.
You can do this by using an AI tool called Totango.
This tool gathers data-driven information to determine customer signals, such as identifying at-risk members – like those who have failed payments or a high number of customer support tickets.
By knowing when members may be at risk for leaving your membership, you can begin to counteract these signals…
For example, you may want to provide extra support to those that need it, or begin the membership renewal process early for yearly subscriptions etc.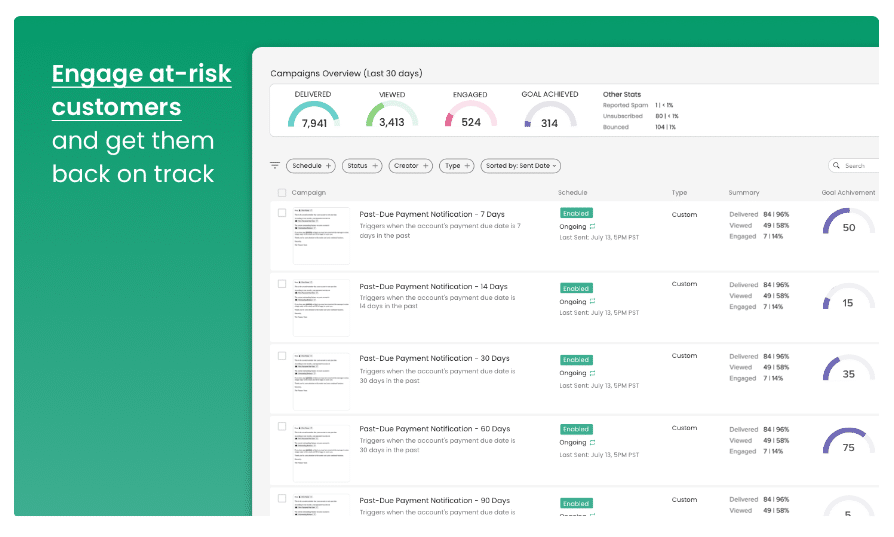 Totango has ready-to-use templates for every step of the customer journey, making it easier to maximize member retention.
Alternatively, if you have an app-only membership (or an integrated app within your membership), a tool like CleverTap helps you to personalize your member journey to increase engagement and retention…
Via segmentation, discover which members are most active within your app, and which people are most at risk of leaving…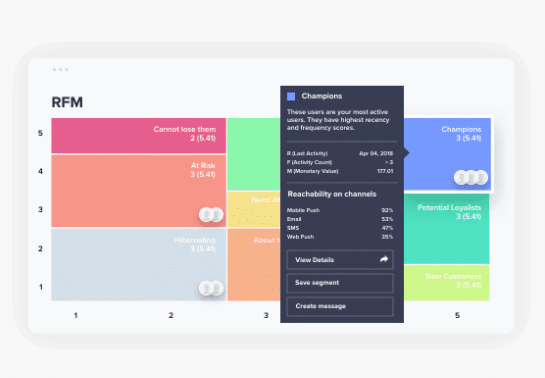 You can also reach users outside of your app with SMS, WhatsApp, and email marketing triggers.
We've already mentioned Intercom for chatbots, but if you prefer an all-in-one tool, CleverTap similarly allows you to implement chatbots to deliver personalized content and guides…
You can automatically answer member queries so they don't have to wait hours or days for support, saving time and energy for both you and your members.
What's more, you can even provide tailored offers to people who are interested in upgrading their subscription, as well as split testing your messages to see which performs best.
For membership owners with an app, this is a well-rounded AI tool for improving retention.
The Benefits of Using AI for Enhancing Onboarding and Retention
If you're still on the fence whether AI is the right choice for you and your membership, here are some benefits to consider.
Using AI tools for onboarding and retention helps to:
Increase member satisfaction
Reduce churn rates
Improve business growth
Enhance efficiency since you can reduce the number of manual tasks
Reduce costs of manual labor
Improve user experience via adaptive learning
Generate insights into user behavior so you can tailor your membership to your exact member needs
Boost member engagement
Refine your onboarding and retention strategies for optimal membership experience
Make it easy to scale as your membership grows
As you can tell, there are many advantages to using AI within your membership for retention and onboarding.
However, it's not all plain sailing and there are a few things to keep in mind when using AI-powered tools.
It's important to keep a balance between automation and human interaction, particularly when it comes to onboarding with chatbots.
Remember, your members want to see the person behind the membership…
And over-relying on automation tools can lose that lack of personal touch, so connect with your members as much as possible, whether that's via video, live calls, or replying to comments in your community.
There's also the risk of technical issues…
Let's face it, tech issues happen to everyone, so don't be dismayed if this occurs…
But, it's something to consider when you're trying to onboard new members and want to create a good first impression.
Finally, it's important to consider users who may require extra support, like those with visual or hearing impairments.
Not all AI tools take this into consideration, so it's definitely something to think about as you don't want to exclude anyone from using your membership.
To Conclude
AI tools are a powerful way to interact and engage with your members to provide an exceptional membership experience.
By creating a more personalized, engaging, and supportive experience for your members, you'll increase the likelihood of nurturing a thriving online community which both you and your members will benefit from.
While you'll still need human interaction, AI can save you time and effort by streamlining your onboarding processes and improving your retention strategies to ensure your membership is as successful as possible.