Why you need a kickass member onboarding process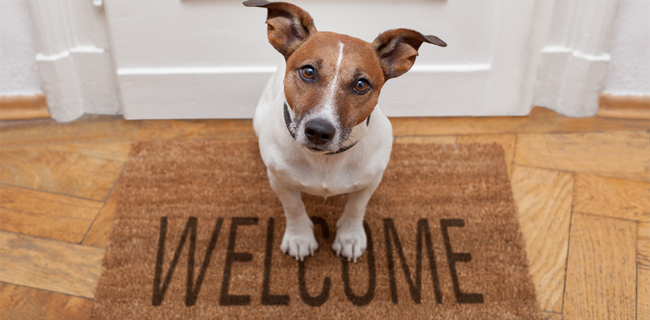 First impressions count.
As much as we say 'don't judge a book by it's cover' to a large extent we can't help it – it's hard wired into us as human beings to make snap judgements based on our first response to something.
And, whilst our opinion can certainly be changed later; it's much harder to change someone's first impression than to try and ensure it was a good one in the first place.
I'm sure I'm not the only one to have excitedly bought something only to be met with a crushing sense of disappointment when the unicorn I thought I was getting turned out to be a donkey!
Now, far be it for me to compare your membership site to a farm animal, BUT when a member signs up to your site and is  immediately confused, unsure or underwhelmed by what they find; that can quickly turn into disappointment – or worse – regret.
And when you feel that way about something you've bought, how often do you take the time to try to overcome that? More often than not, you end up relegating it to the 'one more thing to forget about' pile.
This is why member onboarding is so important.
The first interactions that a member has with you and your site after signing up are vital in creating a good impression of your membership.
And if someone has a good impression, they're far more likely to stick around, get results and become a happy member. Which is kind of the holy grail for membership site owners.
So what actually is member onboarding?
Put simply, it's the process you have in place to help your new members acquire the knowledge and skills that they need in order to make the most of your membership site or online course.
With an effective onboarding process, you're not just taking a members money and leaving them to it. You're (metaphorically) taking their hand and walking them through their first few steps so that they can get familiar with your site and aren't left wondering what they're supposed to be doing.
Whilst the best approach to onboarding will differ from site to site, your aim is to have the following bases covered:
Remove any technical challenges
Deliver immediate value
Integrate the member into your community
Encourage content consumption
Reward desired behaviours
The result of a good onboarding process is more engaged members who achieve better results, stick around for longer and refer your site to others.
Which is a win all round in my book!
Onboarding methods:
There are a wide variety of different ways that you can onboard your members. Which is best for you will depend on the kind of information you need to provide and the kind of membership you are running. Here's some of our favourites though:
Welcome email– make your first email count. Make them feel welcome and valued, let them know what to expect and how to get started.
Getting started guide– give them all the information and steps they require to get going with your site and find anything they might need.
Walkthrough video– create a video showing them around your site and all the different areas they have access to.
Email sequence– set up a sequence of emails that will gradually introduce them to your site and all its different features.
On-site messaging– use a system like Intercom.io to deliver onboarding messages when the member logs on to your site.
You may want to combine a couple of methods – such as a welcome email and a walkthrough video – and we'd generally recommend that most sites would benefit from incorporating an email sequence aimed at new members and helping them to get the most of your membership.
In reality though there are no hard and fast rules when it comes to member onboarding, and you may want to test some different options to see what gives you the best results.
The methods that work for you, and how in-depth your onboarding needs to be, depends entirely on the kind of membership site you're creating.
The most important thing is that you don't leave your new members floundering or disappointed.
The golden rule: getting members to actively engage with your membership site and keep coming back starts with their initial experience. So make it a good one!
Membership Academy – Extra
Access your "How to Create a Kick-ass Onboarding Strategy" course in the Membership Academy.
Discover the steps to creating a highly effective onboarding process that will make sure your members stick around longer, making your membership site more profitable.
Not an Academy Member? Click here to learn more