Using Offers and Promotions to Attract New Members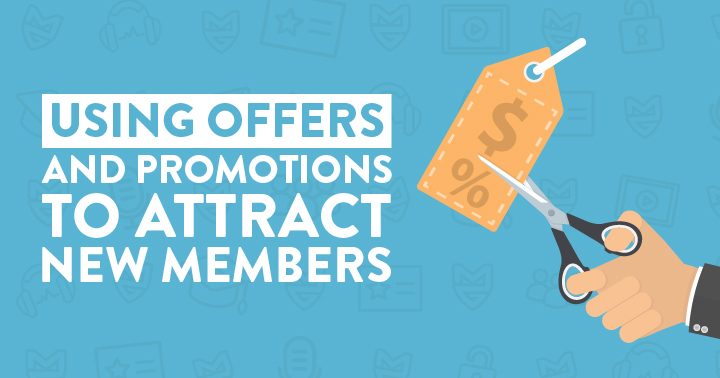 Play Podcast Episode Subscribe on iTunes
It's coming up to that time of year where promotions and discounts abound.
Whether it's Thanksgiving, Black Friday, Christmas or New Year, the sales season is definitely upon us.
While these kind of sales are traditionally for physical products, there's no doubt that digital products have jumped onto the bandwagon over the last few years, and you'll see more and more discounts being offered.
But what about membership sites?  Should you capitalize on these busy promotional periods where some kind of special offer is almost expected?
And what about the rest of the year?
Promotional campaigns can be a bit of a minefield for membership site owners, who need to walk the delicate line between getting new members in the door and keeping existing members happy.
In this article we're going to explore the different types of promotions that you can run for a membership website and the situations where they can be beneficial.
What Do We Mean by a Promotional Campaign?
When we talk about promotions, we're essentially talking about any activity that is designed to increase sales and involves a period of intense marketing focus.
A well-run promotion can:
Attract new members
Engage existing members
Attract new leads
Re-engage inactive leads
Increase "customer lifetime value"
Promotions will usually run over a specific window of time, where people are given a deadline by which they need to act. Or they may be limited by availability or capacity instead, such as only making 10 'spots' available for your online course.
It's this scarcity and/or urgency element that makes a promotion so effective.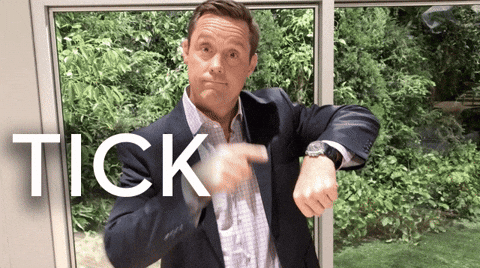 The best promotions will be different, unique or noteworthy for some reason, creating excitement and buzz because you're offering something that hasn't previously been available.
If you're running your membership site on a launch cycle, where your membership is closed for the majority of the year, then you'll automatically be running promotions each time you open the doors.
The opportunity to tap into this scarcity element is one of the reasons people like the open-close approach.
However for an evergreen, always-open membership there is still plenty of opportunity to run promotions throughout the year to give your membership sales an extra push.
Why You Might Not Want to Discount Your Price
Many people fall into the trap of thinking that any promotion that you run needs to be a price discount.
However, there are many other types of promotion that can, and should, be used, particularly when it comes to membership sites.
With a membership site, it's definitely not a good idea to rely on discounted pricing for promotions. 
Why? Well, when you have existing members paying one price on an ongoing basis, it can cause some annoyance if you suddenly drop the price for new members.
It's a bit like when your cellphone contract renews and the price you're paying is higher than all of those tasty discounts available for new customers.
Why are you penalising your loyal customers?
At best they'll be a little miffed, at worst they might cancel and sign up again on the discounted price (or just cancel altogether).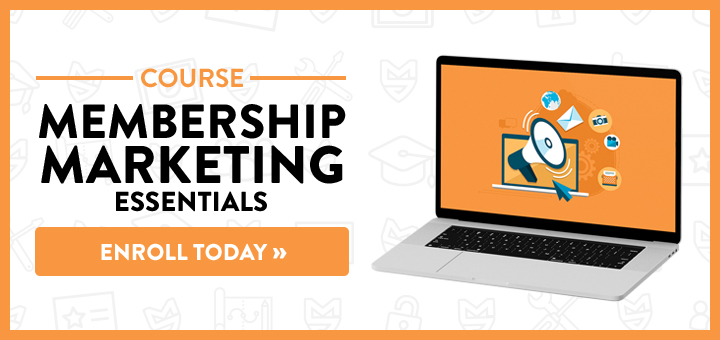 Unlike with a one-off product purchase, when you run a membership site you need to be considerate of your current members and how any promotion you run may be perceived by them.
Does that mean you can never discount on price? Not at all; but there are ways to do it without alienating your existing members.
Best ways to run a discount price offer:
Make it a "backend" offer that is only available to email subscribers.
Not making a big deal of your discount in public will cut down on the number of members that are aware of the offer, and will also act as a bonus for people being on your email list. Win-win.
Make it a discount on something that existing members can also take advantage of.
For example you could discount your annual price, or offer a special discounted lifetime price.
Make it a discount on something other than your main membership.
If you have additional products or services, then you may want to run a promotion for these rather than for your membership directly.
Other Kinds of Promotions
So, if we don't want to rely on discounting our price, what other kinds of promotions can we run?
Product/Content Launch

You could base a promotion solely around the release of new content into your membership site.
One of our clients plans a promotion every time a new course is released into his membership, which is generally once a quarter.
Sometimes this promotion centres around increased free content related to the new course, and other times it's combined with other promotion options, like an additional bonus or extended trial.
Free/Low Cost Trial

Trials can be a great way of giving people a taste of what your membership site is all about and can be particularly effective if your audience aren't necessarily familiar with memberships.
Essentially they reduce the barrier to entry and allow people to try before they buy.
You could put a fun spin on it, perhaps turning it into an 'event' by running an 'open weekend' as an alternative to a regular trial.
Bonuses

Why not add something extra as your promotion?
A limited time bonus can be a great promotional opportunity, one of the most effective in fact.
The trick here though is to ensure that any bonuses are both a good fit with your membership and also something that your audience actually wants.
This could be something like an additional course normally only sold separately, or it could be a one-one session with you or a bonus live training session.
Multi-Buy or Bundle

If you have a number of different products, then you could run a promotion which bundles these together, or do a multi-buy offer which allows someone to buy one product and get another free or at a discount.
This will be most effective if your products all complement each other and you already know that members are interested in buying your other products in addition to the membership.
Extra Time
Similar to offering a bonus, why not add some extra time to someone's membership rather than providing a direct discount?
You could run a promotion where anyone buying an annual membership gets 14 months instead of 12 for example.
This works best with annual memberships rather than monthly, and can be a great way of incentivizing people to buy annual memberships (which might be handy if you want an injection of cash, such as during the holidays).
Doors Closing
It probably goes without saying that closing the doors to your membership can provide the biggest scarcity/urgency trigger that there is.
Setting a limit on when people need to join by will always lead to an increase in sales, however we're not fans of closing the doors just for the sake of it so make sure that if you use this option you're doing it to benefit your members and not just to increase your income.
Price Increasing
If you're planning to raise the price of your membership, then leveraging this pending increase makes for a fantastic promotional angle.
We call this the "reverse discount"
As the name implies this is essentially where you run a promotion letting people know that the price will be going up on a certain date, so if they want to save some money they should join before then.
Nobody likes spending more than they have to!
We actually ran this kind of promotion in June when the price of the Membership Academy was going up, and had a 300% increase in signups that month as a result!
As you can see, there are quite a lot of alternatives to a simply discounting your price as the basis for running a promotion.
When Should You Run a Promotion?
The inevitable question now is 'okay, but when should I actually run a promotion?'.
Here are some things to consider:
Regular promotion schedule – you might want to plan out a whole years worth of promotions on a promotion calendar, for example scheduling a different promotion for every quarter.
One-off – maybe you just want to run a one-off promotion for something like a price increase. These kind of promotions could be run any time that suits you.
Themed – you might want to run simultaneous promos around the same theme. A good example here might be if you're doing a promotion for a new course addition, where all marketing is based on that course theme.
Seasonal – you can definitely run the usual seasonal promotions such as a '12 days of Christmas' promotion or a New Year sale (or bonus, or trial etc), although consider whether this will appeal to your audience. Certain topics like weight loss and health will be prime for a New Year offer.
External events – are there particular days or times of year that are relevant to your audience? If so, think about centering a promotion around those times. For example if your membership is for small business owners, create a promotion for Small Business Week.
Hopefully that's given you a good overview of the kind of promotional campaigns that you might want to run for your membership site in the future in order to periodically increase membership sales.
As with all things related to your membership site, it might take some trial and error to figure out the promotions that work best for your audience, but they are definitely something that you will want to bring into your marketing mix.
Thank You For Listening
We really appreciate you chosing to listen to us and for supporting the podcast. If you enjoyed today's show, please share it using the social media buttons on this page.
We would also be eternally grateful if you would consider taking a minute or two to leave an honest review and rating for the show in iTunes. They're extremely helpful when it comes to reaching our audience and we read each and every one personally!
Finally, don't forget to subscribe to the podcast in iTunes to make sure that you never miss an episode