Running a "Limited Lifecycle" Membership with Lisa League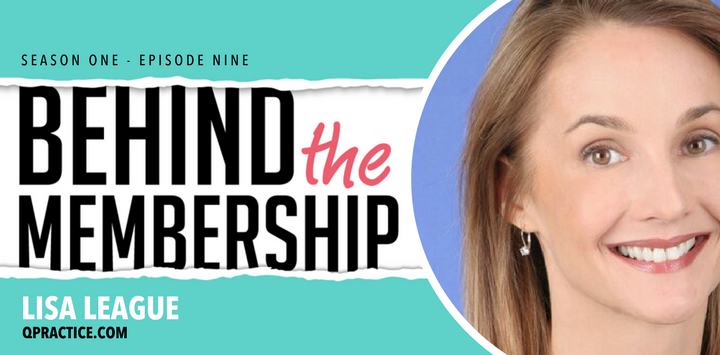 Subscribe to the Podcast Download Transcript
Lisa League from QPractice is today's guest on episode 9 of Behind the Membership with Callie Willows.
QPractice has been running for 4 years and focuses on helping interior designers to pass their professional exams, which means that the membership is somewhat finite as there is a natural conclusion to the membership once members pass their exams. Listen in to find out how Lisa deals with this and ensures that the membership works for both her and her members.
"I really have liked how it's just grown and evolved over time…I've really, really enjoyed the under the hood stuff as well as making the content."
Listen in to find out:
How Lisa initially got started with online education and community building
Dealing with the inbuilt churn of a results based or limited lifecycle membership
Using audience feedback to steer course development
Pre-selling the membership and creating content live
Providing assessments, hands on review and feedback as core membership features
The challenge of getting and keeping good team members
How the membership site has drastically evolved over the last 4 years, including the need for custom software development
Being hands on in the community and dealing with high levels of customer support
Why she uses and recommend Mighty Networks for membership communities
Attracting members with SEO and content marketing
Using a guarantee to encourage action and implementation
Why she's focusing on simplifying for the future
Connect with Lisa:
Thank You For Listening
We really appreciate you chosing to listen to us and for supporting the podcast. If you enjoyed today's show, please share it using the social media buttons on this page.
We would also be eternally grateful if you would consider taking a minute or two to leave an honest review and rating for the show in iTunes. They're extremely helpful when it comes to reaching our audience and we read each and every one personally!
Finally, don't forget to subscribe to the podcast in iTunes to make sure that you never miss an episode