5 Options for Adding a Forum to Your Membership Site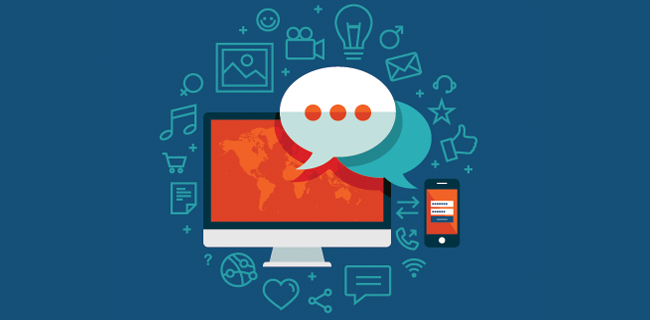 If you've been reading this blog (or listening to the podcast) for a while then you're probably already aware that we're big fans of using a forum for your membership community.
And we're not alone – almost 40% of memberships use an on-site forum for their community.
On a feature to feature basis, a forum will win over a Facebook group every time.
And whilst you may hear that engagement is lower on forums, then, to be blunt, your job as a membership site owner is to make your forum an integral part of your membership and somewhere that your members actually want to hang out!
But we're not here today to talk about the pros and cons of forums (you can read our thoughts on these in this post). Instead we're going to take a look at some of the software options available once you do decide to use a forum.
5 Forum Options:
This is the classic WordPress based forum solution. BuddyPress provides more of a social network type feel with features like private messaging, customisable member profiles and member directory and the ability for interest groups. BbPress on the other hand provides the forums themselves.
This is definitely the most well known WP combination and has the benefit that both BuddyPress and bbPress are completely free. They're also created by Automattic, the company behind WordPress, so you know that they're designed to work together well. You also have the benefit that many membership plugins will have an integration with this option.
Most importantly, these plugins just slot into your existing membership site and will make use of your current WordPress theme for the design.
The downside of this option is that you're probably going to need to do quite a bit of work to get the forums working how you want them to. They don't offer all the features of a specialist forum software out-of-the-box, so you're likely going to need to install a number of different additional plugins to get a similar feature set. They also aren't the prettiest option out of the box, and whilst they will take on your theme styling to an extent, you're likely going to want to customize them a bit, and that generally means using css as there's no easy inbuilt styling options.
The good news is that because this combination has been around so long, and is GPL and built on WordPress, you do have a lot of supporting plugins and tutorials available. You also have companies like BuddyBoss who make special themes and plugins just for BuddyPress.
This is our personal favourite, and what we use over at the Membership Academy. IP.Board (also known as IPS Community Suite) can be used either as a completely standalone forum, where all your content is included in the forum itself, or it can be used as a more traditional add-on forum to your membership site.
It's not a WordPress based option (in fact BuddyPress & bbPress are the only WP options on this list), it's an external software that can be self-hosted on a subdomain of your site or they do also offer a hosted version as well (we prefer to go self-hosted). It's also not a free option – with self-hosted you will pay around $175 for the initial license and then $25 every 6 months for updates.
IP.Board is definitely a forum heavyweight as well as one of the sexiest looking forum software's out there. It's feature packed too, including things like member tagging, status updates, ability to vote up answers and for members to have signatures and add attachments, videos, images etc directly into forum posts. In fact I can't really think of anything that isn't possible with it!
The IPS community suite also has a number of additional options that you can add to the forum, such as pages and galleries, but you'll need to pay for each extra module that you add.
The only real downside to IP.Board is that it doesn't have any inbuilt integration with WordPress. But it is still possible to connect the two. We actually developed our own solution for syncing WordPress and IPBoard, allowing seamless single-sign-on for our members, and we've also just released this as a free plugin for Membership Academy members who wish to use IP.Board for their own forum. Alternatives to this are to get a developer to custom code a solution for you, or there is now a similar third-party plugin available for sale in the IPS marketplace too. Of course you can just use IP.Board as a standalone forum as well if you prefer.
The other issue with IP.Board, as with all third-party forum software, is the customisability. Whilst you can easily add your logo, change your forum colours, even add your own forum icons, it won't look like your main website. For us though, that's never really proved to be an issue.
A relative newcomer on the scene but Discourse definitely shouldn't be discounted for that. Whilst I haven't yet used this option personally, a number of our members are using it and have nothing but good things to say.
Discourse is actually more of a cross between a forum, chat room and a Facebook group, so could be a good option if you're looking for something which has a more 'conversational' style than a traditional forum. And it's been designed with mobile use in mind, which as you know is increasingly important.
Discourse has all the features you would want, and probably more! It even includes a badging system to help gamify your forum experience and the ability to automatically send out digest emails. You also get instant notifications, and can see when someone is typing a response, which can really help to keep conversation flowing.
Like BuddyPress Discourse is free, and it's open source too which means you have full access to the code. There is even a free WordPress plugin to allow single-sign-on so that you can easily integrate your Discourse forum with your main membership site.
However, whilst the software is free you're mostly likely going to need to use separate cloud hosting for Discourse. Whilst they do offer this themselves it's quite pricey – our members using Discourse recommend using DiscourseHosting.com instead.
The  other main downside to Discourse is that, whilst it is quite intuitive, there are a lot of set up and customisation options that you'll need to go through to get things up and running and looking how you want. As it's a little different to other forum software there may also be a little bit of a learning curve for your members, although in the long run it is actually designed to be easier for members to use.
Like IP.Board, Xenforo is a forum heavyweight and is an ideal option if you want a standalone forum that handles your entire membership (rather than having your content on a WordPress site and just using the forum for discussion!).
Xenforo is a paid software, starting at $140 with some additional add-on options as well, and you'll need to install it on your own hosting.
There's no doubting that Xenforo is a feature rich forum option and has all the typical features you would expect. There's also a whole host of additional add-ons available if you need special features. In fact Xenforo aims to be the most flexible and extensible community software available.
The main downside with Xenforo are that it's not really designed to work with WordPress, although it will integrate with Digital Access Pass and a couple of other options. It's very much designed to be used in combination with something like Nanacast as a complete solution rather than as an 'add-on', and so we only really recommend it as a standalone membership forum.
It's also not as attractive as IP.Board, although you can buy templates to change the look, and if you're a coder you can change things up a little more too.
Like Discourse MUUT is a newer option that is aiming to change the forum software space somewhat, and is worth keeping an eye on.
MUUT does have SSO (single-sign-on) with WordPress and is easily embedded on your site using shortcodes, this should make it easy to protect with your membership plugin by simply protecting the page that you have added the forum to.
It looks pretty slick and the real-time notifications and updates can keep your site lively and improve discussion responses. It's easy enough to customise and is designed for mobile so works great on all screen sizes. It can also be used for the comments section and messaging on your site as well if you want.
You can get a basic version for free but for access to most of the features pricing starts at $16pm (annual plans available too).
The main downside though is that everything is hosted by MUUT and if you want a truly private members only forum you're going to have to pay for the privilege – to keep the forum exclusive to your site will set you back around $100pm. It's the only solution that sets this kind of pricing, and whilst I like a MUUT a lot, this is a major turn off for me, especially when there are other good solutions out there. However, if you don't mind the cost, or you're happy paying a smaller fee but having the possibility of someone accessing the site for free, then this is definitely worth a look.
Other Options:
There are of course many other forum options available such as Vanilla Forums, phpBB and VBulletin, all of which have been around for years and have a good pedigree.
These are definitely worth consideration, however in my opinion many of these options are being left in the dust – in terms of feature set, design and ease of use – by the 5 listed above.
Choosing a Forum Option
The main things to consider when choosing the best forum software for you are:
What do you need the software to integrate with? (WordPress, your membership plugin etc)
What features are vital for your forum? (e.g. member tagging, private messaging, easy image uploads etc)
Is you forum going to be central to your membership (or even your entire membership product) or is it an add-on to other content?
How much control do you want over customisations?
How tech savvy are you, or do you have someone to help with setup if needed?
How used to forums are your members?
How much are you willing to pay?
The benefit of most forum options is that you can generally see a demo version, or even try out a free trial, before you make a final decision. So it's worth testing a couple of the different options and seeing which one works best for your needs.