How to Handle Someone Having the Same Idea for their Membership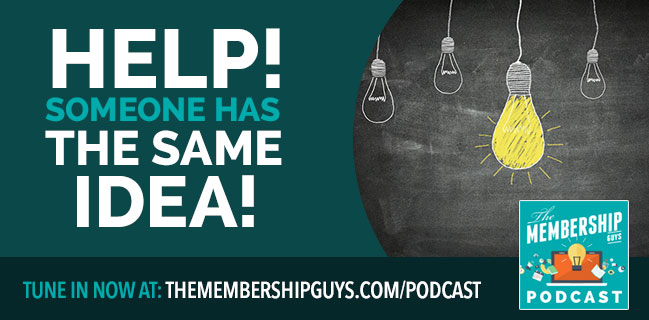 When that burst of inspiration for a membership site starts turning into a fully fledged idea and plan, it's easy to think that you've stumbled onto something truly unique.
However as Mark Twain once said – "There is no such thing as a new idea", and this often rings true for membership website concepts.
So what do you do when you discover that there's someone else out there with the same idea for a membership site as you? Check out this latest episode of The Membership Guys Podcast for my advice…
Want to know more about researching and validating your membership idea? Check these out…
Thank You For Listening
We really appreciate you chosing to listen to us and for supporting the podcast. If you enjoyed today's show, please share it using the social media buttons on this page.
We would also be eternally grateful if you would consider taking a minute or two to leave an honest review and rating for the show in iTunes. They're extremely helpful when it comes to reaching our audience and we read each and every one personally!
Finally, don't forget to subscribe to the podcast in iTunes to make sure that you never miss an episode