Planning a Conference: Behind The Scenes Of Retain 2019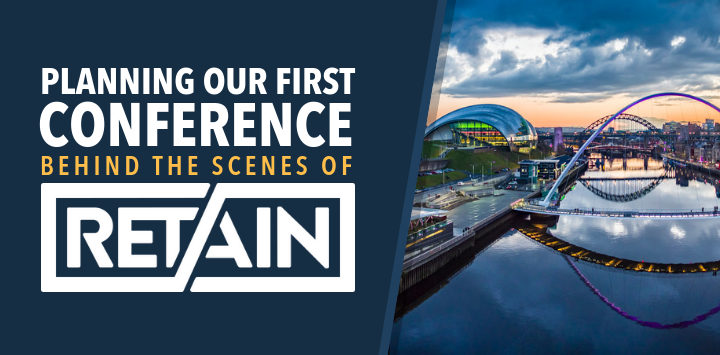 Subscribe to the Podcast Download Transcript
This year we embark on our biggest and most daunting challenge to date – running our very own live conference: Retain 2019
It's something we've wanted to do for years, and we're beyond excited to bring together hundreds of membership site owners from around the world for 2 days of amazing speakers and high-level networking.
But the journey has not all been smooth sailing…
In this episode of The Membership Guys Podcast, I take you behind the scenes of the story so far, revealing our thought process, strategy and sharing the highs and lows of orchestrating this kind of event.
Episode Summary:
Why we've waited until now to run our first conference of this scale
What happened that almost made us throw in the towel and cancel the entire event
The specific steps we took to validate our idea for this event, including our pre-sale strategy
Insights into choosing speakers, picking a location, approaching sponsors and more
Key Quotes:
"I won't lie to you, we thought about giving up at that point. The first two big steps we'd taken in making our vision a reality had blown up on us. If we were falling on our faces this early in the process, was it a mistake to move forward?"
"Trying to do a presale is a catch-22 situation. It's hard to sell tickets without specifics, but you can't get specifics without making a commitment, and it's risky to make commitments without selling tickets!"
"The big challenge is that there are some amazing speakers and some fantastic people who I'd love to have on the stage, but who just aren't the right fit for this specific event. Some of those guys approached me and it was so hard to say no. You always worry about offending people."
Enjoyed this episode? Check these out…
Thank You For Listening
We really appreciate you chosing to listen to us and for supporting the podcast. If you enjoyed today's show, please share it using the social media buttons on this page.
We would also be eternally grateful if you would consider taking a minute or two to leave an honest review and rating for the show in iTunes. They're extremely helpful when it comes to reaching our audience and we read each and every one personally!
Finally, don't forget to subscribe to the podcast in iTunes to make sure that you never miss an episode